Blog
---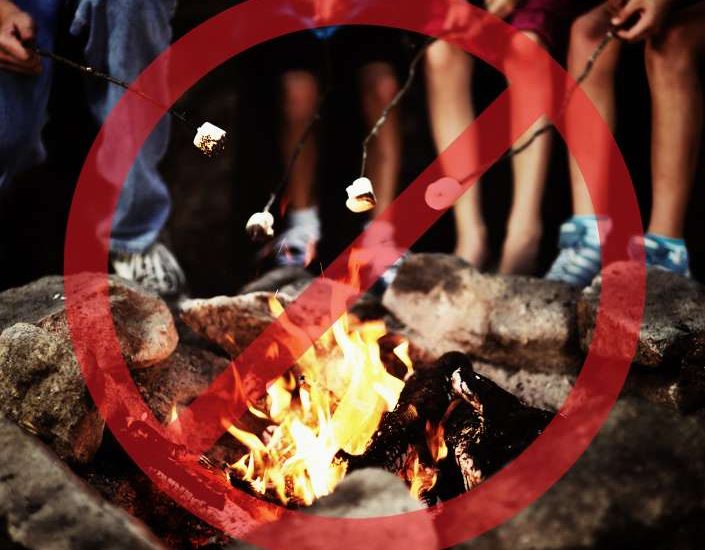 <------ back
RV Campfire Bans? Entertainment and Cooking Alternatives
Posted on Sep 15, 2023
As the leading provider of rental motorhomes in California, the experts at Expedition Motorhomes are no strangers to the challenges – and opportunities – created by wildfire season in California.
It is no surprise that wildfires can make traveling in California difficult during fire season; however, fires may also encourage you to explore parts of the state that you hadn't previously considered. If you are visiting during fire season, you should expect to encounter a variety of RV campfire bans and national forest and national parks campfire bans as well.
Restrictions on campfires are put into place to reduce the risk of accidentally sparking wildlife. While campfires are a quintessential part of the RV travel experience, we have some RV tips to help you make the most of your vacation when campfire bans are put into place.
Game Nights
Sitting around the campfire is a classic way to spend an evening in your California rental motorhome but, really, the magic of these evenings is just spending quality time together with your travel companions. Instead of sitting around the fire, pack some board games on your adventure and spend an evening sitting around the picnic table in a friendly competition. We guarantee you will create more memories than you can imagine.
Go for an Evening Stroll
Again, quality time is what makes camping so special and encountering RV campfire bans or national park campfire bans shouldn't impede your ability to spend time together. Going for an evening walk around your campground or surrounding area is the perfect way to spend time together and really soak in the magic of beautiful California. Most wildlife becomes more active in the evening hours, and sunsets in The Golden State are truly a site to behold.
Cook an Alternative Campfire Dinner
You may have been looking forward to cooking dinner over the fire, and campfire bans shouldn't be the reason you cancel these plans. First, check closely to see if grills are allowed under current fire ban regulations. If so, that makes for an easy alternative. If grills are also banned, move your dinner inside. California motorhome rentals are equipped with high-quality kitchens, and you should be able to make your campfire dinner on the stove or in the oven with little to no adjustments.
Check the amenities in each different class of motorhomes to make sure you have what you need:
Stovetop S'mores
If you had your eyes set on roasting s'mores around the fire, don't throw those ingredients away! A quick and easy alternative to roasting s'mores on the fire is to do the exact same thing over the stove. Sure, this may be less romantic than sitting around a campfire, but the consistency of heat emitted by the stove will often lead to a better-cooked treat!
Campfire bans can certainly damper a camping trip, but they shouldn't be a dealbreaker. There are plenty of alternative ways to spend quality time and enjoy meals in the absence of a roaring fire. Above are just a few of our RV tips to do so and if these don't satisfy you, you do have the freedom of the road to change locations. If having a campfire is absolutely essential on your fall road trip, just switch up your itinerary and visit somewhere without a fire ban. The experts at Expedition Motorhomes will be more than happy to help you find an exciting and memorable alternative!