Blog
---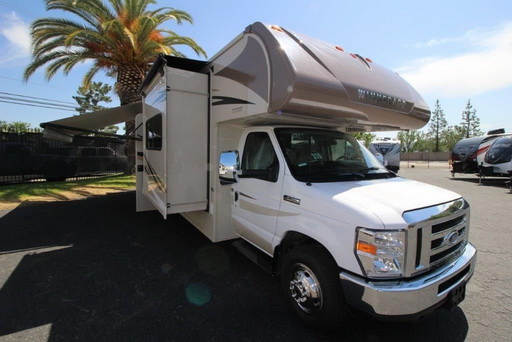 <------ back
Which Motorhome Is Best for Me?
Posted on May 31, 2021
If this is your first time preparing a vacation in California motor home rentals it can seem a bit intimidating. There is certainly a lot to consider when planning a California RV rentals road trip, and thankfully the passionate staff at Expedition Motorhomes is here to help. Before diving into building an itinerary and packing, you need to decide which Los Angeles recreational vehicle is best for you. Expedition Motorhomes boasts one of the largest inventories of Los Angeles motor homes for rent. We are certain that we can provide the perfect vehicle for your specific needs. If you don't know where to begin, here is a brief introduction to the types of California RV rentals in our fleet.
Class A Motorhome Rentals
A class A motorhome is likely what comes to mind when you think of luxury California motor home rentals. They are certainly the largest in our fleet and can range in size from anywhere between 20 and 45 feet long. Inside, you find your class A motorhome to be incredibly spacious and comfortable. There are often separate bedrooms, slide-outs to expand livable space, a seating area, and a fully functional kitchen and bathroom. A class A motorhome will afford you the most comfort if travelling with a large family or group of friends.
Class B Motorhomes RVs
Class B motorhomes are also often referred to as campervans. On the outside, class B motorhomes look like a van and they drive very similarly. Inside, they offer a scaled-down version of all the necessary amenities. With creative design, class B motorhomes will have a queen-size bed, small kitchen, and some will even boast a basic bathroom. Class B motorhomes are great for couples or long-distance travel.
Class C Motorhome
A class C motorhome falls somewhere between class A and class B. These vehicles are versatile like a van while offering a comfort level similar to that of a larger motorhome. The class C motorhome is a good middle-ground for many smaller families or for those looking to try out California RV rentals for the first time.
Travel Trailers
Travel trailers come in all shapes and sizes. The major point of differentiation is that these vehicles are towed behind a truck or similar vehicle with added towing capacity. You have many choices in terms of size and amenities when it comes to travel trailers. The major bonus of this style is that you can detach the trailer at camp to free up your truck and explore the surrounding area with ease.
While there is a lot to explore when choosing California motor home rentals, don't get overwhelmed! Browse our rentals page to see if anything jumps out at you, and give our passionate staff a call to learn more about the vehicles you have in mind!