Blog
---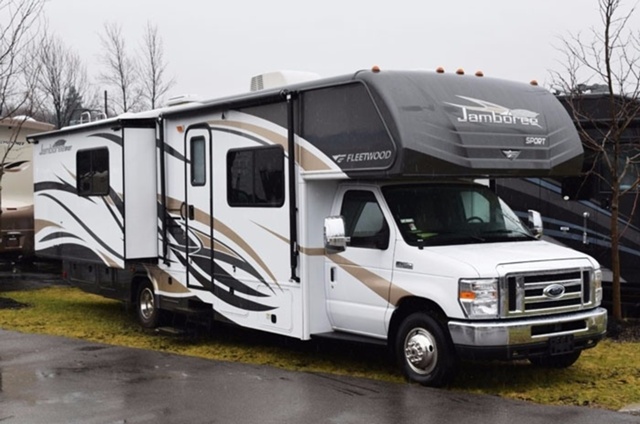 <------ back
How Much Does it Cost to Rent an RV in California?
Posted on Nov 06, 2019
It's no secret that RV road trips are a fun, adventurous, and unique way to travel, providing virtually unlimited freedom and enjoyment to all types of people.  Expedition Motorhomes has helped set up every conceivable kind of group with the perfect RV rental for their situation.  People looking for the ideal family vacation, honeymoon, bachelorette or bachelor party, or festival weekend escape have all come to Expedition Motorhomes to get outfitted and always return as though they drove their RV to cloud nine.  Of course, potential renters are still wondering how much it costs to rent an RV.  There isn't a direct answer, as we boast a fleet with a vehicle for every situation and budget.  That said, there are five contributing factors to consider that will impact the final cost of your RV rental vacation.
Anticipated Mileage
Renting an RV isn't all that different from renting a standard car and, as such, many of the same considerations must be taken into place. As with many car rental agencies, Expedition Motorhomes offers different options for how far your anticipated road trip will take you. Our professionals will help set you up with the perfect package dependent on how many miles you may be putting on your rental RV.
Duration of Trip
This, too, should not come as a surprise, but the cost of your rental is also mostly dependent on how long you will have it. Again, we offer different packages depending on the length of rental, so give us a call and start planning your trip today!
Type of RV
As previously mentioned, Expedition Motorhomes boasts an impressive fleet of different RVs and motorhomes and guarantees to have at least one option that will fit your dreams and budget. From intimate couples getaways to large family retreats, we have a vehicle for you. Each motorhome has its own associated cost, and the total will also rely heavily on the length of the trip and anticipated mileage calculations as well.
Season and Specials
To help make your RV road trip as affordable as possible, Expedition Motorhomes offers a variety of specials and deals. From unique saving opportunities to more anticipated savings, such as renting during our less busy seasons, you have many creative ways to bring the total cost down. Just visit our website regularly to see what new specials we are offering or call to talk to a representative to see how we can help today.
Road Trip Incidentals
The above four categories cover the base cost of an RV road trip, but you should also consider the incidentals that come along with your planned vacation. By comparison, motorhome road trips are more affordable than similar options as the vehicles allow you to be mostly self-sufficient. Still, as you budget for your upcoming dream vacation, you should take into account the added cost for food, gas, and camping.
So, how much does it cost to rent an RV? The answer isn't black and white, but, thankfully, our experts at Expedition Motorhomes are always eager to help. Call, email, or pay us a visit with a rough idea of what kind of road trip you are planning and what type of vehicle you may want. From there, we'll be able to provide a quote that matches your needs!