Blog
---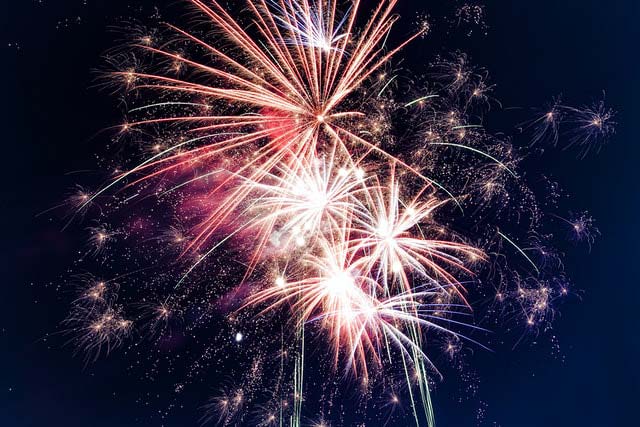 <------ back
Celebrating New Year's Eve an RV in Los Angeles
Posted on Dec 17, 2021
The last couple of years have been anything but conventional, so why not do something different to celebrate New Year's as well? It may not have been on your radar, but reserving Los Angeles RV rentals is actually an excellent way to ring in the new year. LA motor homes allow for maximum freedom and adventure. Whether your holiday desires include time with family or partying like it's 1999, Southern California has you covered. And, as always, there is no better way to experience The Golden State than in a Los Angeles motorhome rental.
If you happen to take us up on our Los Angeles motorhome road trip offer, below are some of our favourite Southern California New Year's celebrations.
New Year's Eve Destinations in California
Head to Long Beach
Year after year, Long Beach offers one of the area's best New Year's celebrations. Head to Rainbow Harbor From 5 pm to 10:30 pm for a free, family-friendly celebration complete with live music, face painting, games, arts & crafts, entertainment, and a plethora of food and drink. 9 pm marks the start of the fireworks show from the lighthouse peninsula. If you fancy yourself a water person, consider the Family Fireworks Cruise from Harbor Breeze Cruises. There you can enjoy the fireworks from the ocean as you float around just off the Pacific Coast. Whether on the front or back end of your Los Angeles RV rental road trip, New Year's on Long Beach is the perfect thing to pencil into your itinerary.
New Year's Eve at Universal Studios Hollywood
California theme parks are world renown, and they make for the perfect stop on your LA motor homes road trip. If you happen to be around Hollywood on December 31st, consider visiting Universal Studios to celebrate New Year's Eve. This special event runs from 10 am on the 31st all the way until 2 am on January 1st, 2022 and boasts more fun than you can pack into one day. With the state's best thrill rides, special celebrations and events, live music, food and drink, and a fireworks display to rival all others, New Year's at Universal Studios is truly something special.
Knott's New Year's Eve Celebration
Knott's Berry Farm – affectionately known as Knott's Merry Farm during the holidays – throws one of the best family-friendly New Year's parties in SoCal. It offers a slightly quieter theme park alternative to Universal Studios. With specially extended hours, visitors to Knott's will enjoy fireworks, live music and entertainment, holiday food and drink, and the opportunity to make memories that will last a lifetime.
Hit the Clubs
If your Los Angeles motorhome trip is less family-focused, consider painting the town red on New Year's Eve. Los Angeles has always been known for its parties and nightlife, and at no point in the year is this more obvious than on New Year's. Virtually all of the bars and clubs in the city have something special to offer for the holiday. Do a little research and find the perfect spot for you. Be sure to follow all Covid-19 protocols and recommendations, and get ready to get down for the coming of 2022!
Get Out!
Perhaps you've rented LA motor homes to get out of the city. Frankly, here at Expedition Motorhomes, we totally get that! If that's the case, point your Los Angeles motorhome rental toward the woods on New Year's Eve. Enjoy the peace, quiet, and natural beauty of The Golden State. New Year's is all about reflection, and there is no better place to do that than in nature.
There are countless ways to celebrate New Year with your Los Angeles RV rentals. The experts at Expedition Motorhomes are here to help you every step of the way. Whether you just have a few questions or are ready to reserve your RV, give us a call today and let the New Year's countdown begin!forpes an RvRv