Blog
---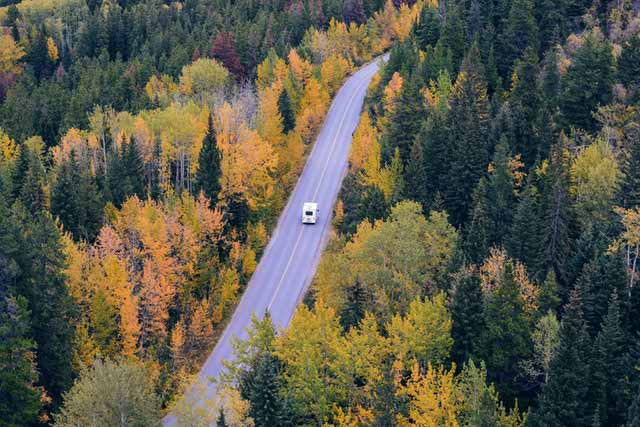 <------ back
10 Mistakes you Must Avoid when RVing
Posted on May 28, 2021
On the surface, a Calabasas RV rental road trip is a foolproof vacation model. Simply pick up your California RV rental from Expedition Motorhomes and drive it to your destination. While road trips in Los Angeles motorhome rentals are fun and comparatively easy to pull off, there are a handful of common mistakes that should be avoided. If this is your first time going on a LA motorhome rental trip, or if you have been the victim of some of these mistakes in your previous trips, the experts at Expedition Motorhomes are here to help. Below are ten mistakes you must avoid in your upcoming Calabasas RV rental road trip.
5 Mistakes to Avoid When Planning your Trip
Not Planning your Route
Los Angeles camper rental road trips offer an unprecedented amount of freedom as far as vacations go, but you still need to plan at least a skeleton of your itinerary ahead of time. Neglecting to do so will cause you unwarranted stress on the road and will force you to waste time and money figuring things out as you go.
Not Making Reservations
In the summertime – and especially during the pandemic – campgrounds and parks fill up quickly! Do yourself a favor and make some reservations early so you know you have a spot secured when you arrive in your LA motor homes.
Renting the Wrong Motorhome
Choosing the right California RV rental can make all the difference in your vacation. Do plenty of research before pulling the trigger on a Los Angeles camper rental, and talk to the experts at Expedition Motorhomes to confirm that the vehicle we provide you is exactly right for you. Learn the differences between our rv travel trailers, class A motorhomes, class B motorhomes, and class C motorhomes.
Packing the Wrong Amount of Food
Planning for food is tricky, as you want to have enough to eat well but not too much where you have a ton of leftovers at the end of your trip. Building a meal calendar can help, and taking advantage of local farmer's markets and grocery stores will help round out items you do not buy ahead of time.
Rushing out of Los Angeles
It is easy to take your LA motorhome rental and quickly rush out of Los Angeles. However, we highly recommend spending some time practicing driving, getting to know your vehicle, and learning the systems before taking it to the open road. A half-day or day spent getting familiar with your LA motor homes at the beginning of your trip will save you countless time on the road.
5 Mistakes to Avoid While on the Road
Refusing to Adapt your Itinerary
While it is crucial to have a plan going into your LA motor homes rental road trip, it is also essential to be comfortable adjusting on the fly. Things pop up – both fun and unexpected – and having the ability to pivot on a moment's notice could save your entire trip.
Traveling too Fast
Many first-time motorhome travelers get blinded by needing to make it from one destination to the next. Instead, you should take time and enjoy the journey. Traveling slow will not only improve your fuel economy, but you never know what surprises you may discover along the way.
Blatantly Ignoring Vehicle Warnings
It can be easy to brush off weird noises and feelings as you drive, especially in California motorhome rentals. However, failing to address these types of things as they arise will certainly put your trip –and potentially your family – in danger.
Forgetting your Walk-Around
In the rush to leave a campground, it is not uncommon to forget doing a final sweep around your RV. Doing so is a critical part of closing camp and will prevent you from leaving things behind or causing damage to your vehicle.
Being a Bad Neighbor
This last one is easy! Don't forget that when you pull into a campground you are not the only one there. While your RV rentals will offer you privacy, your neighbors are still close so being respectful of campground rules and general etiquette is paramount.
Whether it is your first time taking a Calabasas RV rental on the road or your hundredth, it is easy to make mistakes when you get caught up in the excitement of a vacation. Expedition Motorhome is here to help you avoid these errors and make the most of your California road trip from day one to the very end!