Blog
---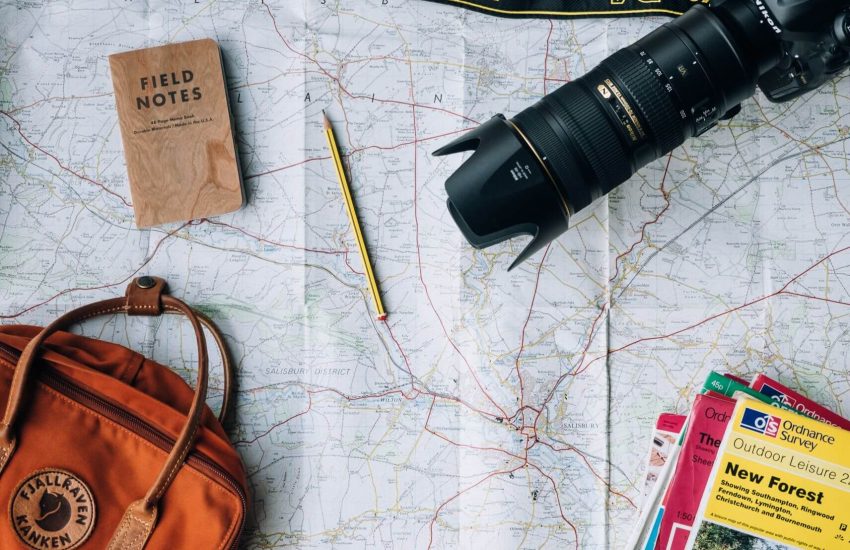 <------ back
A Grocery List for Your RV Trip
Posted on Mar 12, 2021
No need to panic. We are here to help you get ready for your RV trip. Now that you've rented your Los Angeles or Calabasas RV motorhome, camper, or travel trailer, your next step is packing for your journey.
We recommend that you include a trip to the grocery store before you set off, to buy all of the RV camping staple items. Once you are traveling, and you have plenty of time to contemplate, you'll probably make a couple of additional stops along the way. A successful trip is planned ahead of time, so you should first make a list so that your initial trip to the grocery store covers most of what you'll need. You wouldn't want to be on the open road without toilet paper on your first night.
This Grocery List Can Help Start Your RV Trip The Right Way
To help you out so you can be prepared for the road ahead, we have made some suggested lists of important grocery store items, some food, some not. We've also added some critical items you might bring from home or maybe a hardware store. We suggest creating two grocery lists—the grocery store critical essentials, and grocery store foodstuffs.
Grocery Store Critical Essentials:
Water (you might consider a jug for utility use and one for drinking. Also, some bottles.)
Toilet Paper
Paper Towels
Garbage Bags
Matches/Lighter
Dish Soap/Bathing or Hand Soap
Dishes (paper?)
Utensils (plastic?)
First Aid Supplies
Cleaning or Disinfectant Soap
You should think of all those essential conveniences that we all take for granted when we're home when we have more time to go to and from the store. It may be that some of the items on the above list are items that you only think of once you're on the road.
Grocery Store Food Stuffs:
Water (made it on two lists, bears repeating)
Batter Mixes and/or Flour
Vegetables and Fruits
Bacon and/or Sausage (if that's how you roll)
Eggs
Meats of Choice (hot dogs, burgers, brats, chicken, or ribs)
Drink Mix Packets and/or Pop
Cereal
Condiments (mayo, ketchup, mustard, or relish)
Butter, Margarine, Cooking Oil and/or Cooking Spray
Cheese
Sandwich Meat
Lettuce
Sugar
S'more Ingredients
Freeze Dried Meals
Seasonings
Bread
Canned Foods (chilli, soups, vegetables)
Peanut Butter and Jelly
Snacks (crackers, chips, pretzels, trail mix)
Everyone has their favourite foods and recipes to include, but we thought you could start with the basics and add from there. If you want some inspiration to make the most of your rv camping trip, you can also check our blog for easy and healthy recipe ideas.
Essential Supplies from Home or Hardware Store:
Can Opener
Bowls (mixing, cereal)
Knives
Flashlight
Axe or Hatchet
Saw
Skillets, Griddle, Pots, and Pans
Food Storage Containers
Cooler
Rags and/or Sponges
This list is not intended as grocery items, although they could be purchased from a grocery or a hardware store, we thought we'd include these items anyway, based on how important they are.
Planning Your Trip Starts with Expedition Motorhomes
Step-one is your home away from home, your Los Angeles or Calabasas RV, motorhome, camper, or travel trailer. Whether renting or purchasing, that's where Expedition Motorhomes really shines. As you can see from this post, we live the motorhome lifestyle and love it. If you have any questions about renting or buying our motorhomes and rvs, contact us.