Blog
---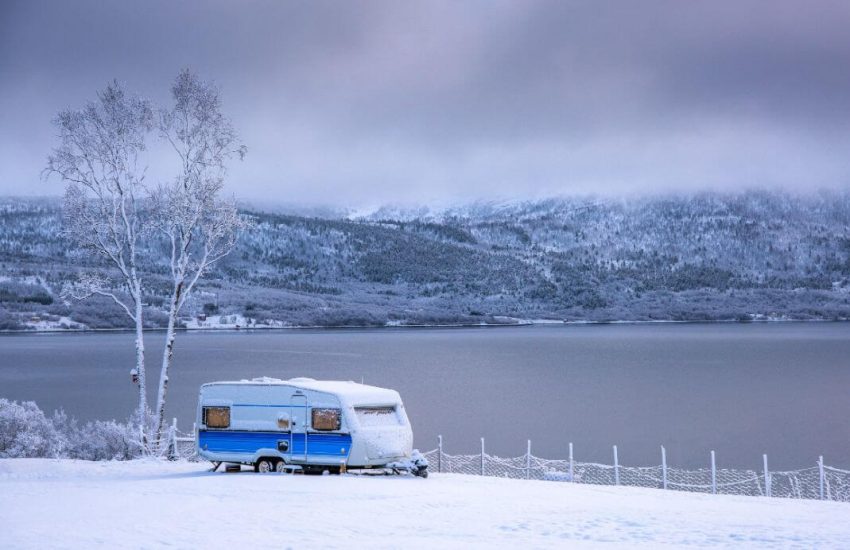 Halloween has come and gone, Thanksgiving is just weeks away, and winter will be here before we know it. While many people may be packing up their camping gear, at Expedition Motorhomes – a leading provider of California motor home rentals – we would call those people foolish. In our eyes, winter is one of the best times of year to go camping, especially in a Calabasas RV rental. Sure taking a Los Angeles motor home rental out on the road in winter has its challenges, but you will soon discover that the benefits of winter camping in a Los Angeles motor home far outweigh them. What follows is a quick guide to winter camping with a Calabasas RV rental from Expedition Motorhomes.
Benefits to Winter Camping
When comparing a summer road trip in a Los Angeles motor home rental to a comparable trip in winter, the benefits will soon become obvious. First and foremost, there are far fewer campers and travellers on the road in the wintertime. This equates to less traffic on the highways, more open campgrounds, and uncrowded trails and parks up and down the California Coast. Further, winter weather in The Golden State is generally milder than the summer. Wildfire season has come and gone, and you can still enjoy the warm California sun to the south or experience a bit of winter in the Sierra foothills. Places like Lake Tahoe and Yosemite National Park are truly winter wonderlands once the snow starts to fall. Aside from that, RV rental prices and the cost of camping and other attractions are generally lower in the wintertime which means you can do a comparable trip to the summer for a fraction of the cost.
Quick Tips
If you decide to venture into the colder California climes this winter season to give proper winter camping a try, you should prepare yourself ahead of time. Because the weather and temperatures are more demanding, here are a few tips and tricks to get you started.
Expedition Motorhomes does all of the legwork to ensure that all of our California motor home rentals going out on winter adventures are mechanically sound, insulated, and protected from the cold. That means all you have to worry about is packing appropriately and planning ahead.
It should go without saying that you should pack plenty of warm clothes for cold temperatures, but also make sure you have a shovel, headlamp, and traction pads on board in case you get stuck in some snow.
Additionally, to prevent such incidents, be sure to drive extra carefully in wintery environments, keep your gas tank full, and stay on top of the local weather forecasts so you know what type of winter weather is coming your way.
You should also plan well in advance for where you want to visit and remain flexible in real-time. Not all facilities will be open in the winter, and some may have varied hours. If you need to change plans last minute, try to have a good backup option in place so you don't have to spend unnecessary hours driving around in the cold and dark.
Finally, don't forget to have fun! Winter camping in a Los Angeles motor homes rental is a great way to bring the entire family together. Movie nights, board games, warm meals, campfires, and an unforgettable road trip adventure await you – don't lose sight of that! Winter camping truly is something special, and Expedition Motorhomes is here to help facilitate your road trip every step of the way. With one of the largest inventories of rental motor homes in LA, there is no one better to get you started. Give us a call today to inquire about RV rental prices, reserve a motorhome, and get the wheels turning on the winter camping road trip of your dreams.