Blog
---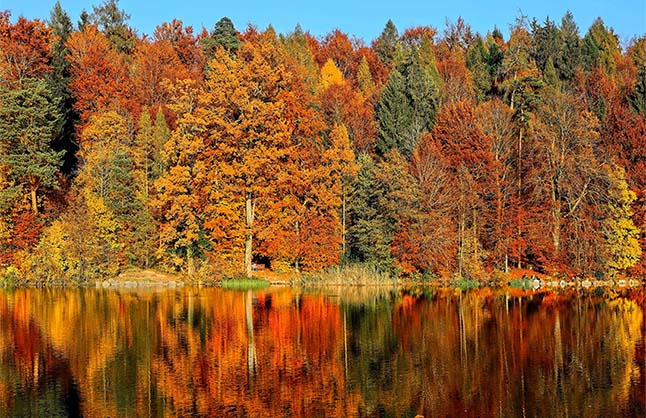 <------ back
Why Fall is the Perfect Time to Start RVing on the Central Coast
Posted on Sep 23, 2022
Summer may be synonymous with road trips to some, but here at Expedition Motorhomes – a leading provider of RV rentals in California – we couldn't be more excited for the changing of the seasons and all the fun and adventure that comes with RV fall road trips. Autumn is one of the most spectacular seasons in many parts of the country, and this holds true in The Golden State as well. Keep reading if you are curious why we find this upcoming season so special – you may just find yourself booking California RV rentals to hit the road in the next few months!
Quiet Roads, Quiet Sites
Over 200 million people visit California each year, and many of these visitors flock to The Golden State during the summer months. Things certainly calm down in the fall, which means you have fewer people on the roads and fewer folks to compete with for the best campsites and views in your rental trailers. Parks and destinations may be quieter, but they are no less stunning than they are just a few months prior. Some would even argue that the quietude and solace make them even more spectacular, furthering the argument that RV fall road trips are simply the best.
Cheaper Gas Prices
It is a common trend that gas prices increase in the summer and slowly decrease moving into the fall. This year the trend is especially true, as gas prices skyrocketed earlier in the summer so much so that many people opted to stay away from travel. Prices have started to drop in recent weeks, however, and it seems like that may be the case into fall as well – making your Central Coast RV trip that much more affordable.
Perfect Temperatures
Many people come to California for the sun. That is great and all, but for the most consistently comfortable temperatures fall is the time to be here. Cool nights translate to comfortable sleeping in your California RV rentals and rental trailers at night, and warm days mean perfect weather for hiking and exploring all of the natural beauty that California's Central Coast has to offer.
Fall Events
Finally, fall is the perfect time of year to soak up some of the best festivals and celebrations The Golden State has to offer. Not only are farmer's markets in full swing, but music festivals and fall celebrations dot the Central Coast from Los Angeles to San Francisco. Take a look at your itinerary, and do your best to pencil in some of these special happenings as you traipse up and down the California Coast.
RV fall road trips are the absolute best, and you won't change our minds on that! Give us a call today to find out what else is so special about RVing in the autumn and to reserve your California RV rentals today with Expedition Motorhomes. We guarantee the season and adventure will not disappoint!