Blog
---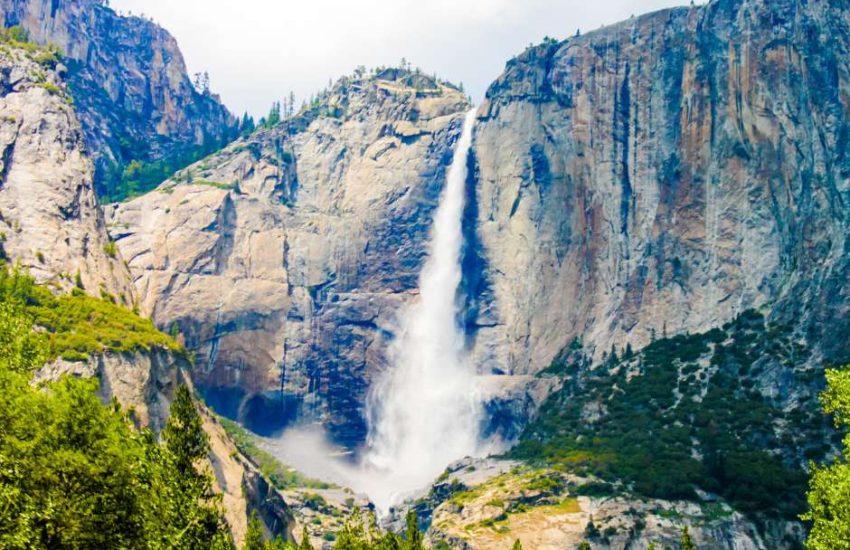 <------ back
Visiting California's Best Waterfalls
Posted on Aug 01, 2023
Nature provides inspiration to millions of people each year, and that inspiration comes in all shapes and sizes. From grandiose landscapes and vistas to the tiniest hummingbird, the natural world is full of beauty. As the leading provider of Los Angeles RV rentals, Expedition Motorhomes is here to help you find those moments of Zen throughout the Golden State. While everyone connects with nature in different ways, it is hard to argue against the beauty of waterfalls. Lucky for you, this state is full of wonderful waterfalls to explore while on your California motor home rental road trip.
With much of the state occupied by picturesque coastlines and high alpine lakes and waterways, it should come as no surprise that California is also full of waterfalls. Whether you want to build an entire Los Angeles motorhome rental vacation around seeing these natural wonders or simply add a stop or two to an existing itinerary, Expedition Motorhomes has you covered. Below are three of our favorite waterfall stops, and you can always give us a call for even more recommendations.
Burney Falls
Located in McArthur-Burney Falls Memorial State Park in far northern California, Burney Falls is, without a doubt, one of the most spectacular falls in all of the Golden State. Fed from underground springs in Burney Creek above the falls, this 129-foot cascade is a site to behold. Flushing nearly 380 million liters of water each day, it is no wonder Teddy Roosevelt once called Burney Falls the 8th wonder of the world. The water itself is cold (right around 40 degrees!), so we wouldn't recommend swimming in Burney Creek. However, the pools below the falls are popular for fly fishing. If you find yourself taking your California motor home rental north, do yourself a favor and spend some time at McArthur-Burney Falls Memorial State Park.
McWay Falls
McWay Falls itself is a beautiful 80-foot waterfall right on the Pacific Coast, but the true allure of this destination is the drive to get there. The drive up the Big Sur coastline in Central California is worthy of any Los Angeles RV rentals road trip, and if you happen to stop at Julia Pfeiffer Burns State Park – 40 miles south of Carmel – you can enjoy the secluded coastline and cove in addition to McWay Falls. Visit during a high tide, and you will witness one of only two tidefalls – a waterfall emptying straight into the ocean – in all of California.
Yosemite National Park
No list of California's best waterfalls is complete without at least a brief mention of Yosemite National Park. This jewel of the Golden State is home to over 25 waterfalls, with famed Yosemite Falls coming in as the tallest at 2,425'. Falls dot the landscape all across the park, many of which you can view from the comfort of your Los Angles motorhome rentals. For more active travelers, park your California motor home rental and take a hike! There are hundreds of miles of trails in the park, all of which will take you to some of the most inspiring vistas, overlooks, and destinations you've ever experienced.
As the leading provider of Los Angeles RV rentals, the experts at Expedition Motorhomes love nothing more than setting people free on inspiring road trips to the many natural wonders of California. Whether you have a trip booked and are looking for a few additional items to add to your itinerary or are ready to reserve an RV for an upcoming adventure, give us a call today. Our team is here for you!