Blog
---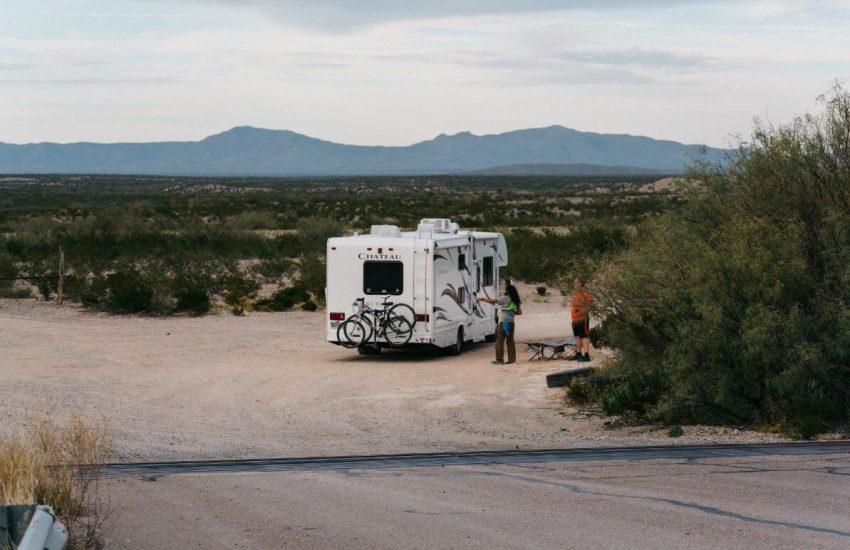 Hoping into a Calabasas RV rental and taking to the open road is one of the most accessible, affordable, and enjoyable vacations you can have. California motor home rentals offer all of the comforts of home with the added bonus of complete exploratory freedom. No matter what type of adventure you seek, your Los Angeles motor home can take you there, and with some of the cheapest RV rental prices around you will be hard-pressed to find a better Los Angeles motorhome rental provider than Expedition Motorhomes. We recognize that taking a Calabasas RV rental on vacation can be intimidating if you haven't done it before, but it really is a safe way to vacation if you do it right. Below are five big tips to make your Los Angeles motor home rental road trip as safe as possible.
Get Comfortable Behind the Wheel
For many, the most intimidating thing about a Los Angeles motorhome rental is how to drive it. While California motor home rentals are certainly larger than your normal sedan, driving really isn't too bad. To do so safely, we recommend getting comfortable on wider roads and at slower speeds before taking your Calabasas RV rental into the mountains or navigating narrow campground roads. Additionally, make sure to give an extra-wide berth for turns and keep your speed at the speed limit to really practice safe RVing.
Be Mindful in Parking Lots and Campgrounds
Have a plan in place when entering a campground or parking lot. These narrower spaces often provide the biggest challenges to new drivers, but if you have a plan in your head you can avoid getting caught off guard when the driving gets more difficult. Don't be ashamed to have a spotter outside of the vehicle when navigating narrow spots, and the backup camera that most motorhomes have is truly invaluable.
Keep your Passengers Safe While Driving
Especially for kids, the temptation to run around and play games in your Los Angeles motorhome rental while driving is real. Just like driving in a car, though, there are inherent risks on the road. To best practice safe RVing, do your best to keep all passengers seated while moving. Most vehicles have plenty of options for this, and there are countless fun activities you can do to help pass the time on the road.
Have Reliable Communication
While camping and exploring California and beyond, having a proper line of communication is critical for safe RVing. A normal smartphone is great, and you can load it up with helpful apps to make the most of your trip. If you plan on venturing into areas with limited or no cell service, consider purchasing a satellite phone so you can still make emergency calls. If you are travelling with other vehicles, radios can be a great way to communicate between RVs – especially when separated or in places where cell phone service is spotty.
Pack an Emergency Kit
Having an Emergency Kit in your California RV rentals is a great way to increase the overall safety of your trip. Tools, a first aid kit built to address both basic needs and specialized personal conditions, headlamps, portable chargers and cords, and drinking water are all great things to have on hand in case something were to go wrong. Especially in California, weather can change on a dime so be sure to pack clothing layers for all occasions.
On the surface, Los Angeles motor home rental road trips can seem intimidating, but they don't have to be. Follow these five tips, and approach every challenge with common sense and risk management in mind, and you will soon discover why RV road trips are one of the best vacation options out there. Whether you are looking for a fall retreat, winter getaway, or are already planning for Summer 2021 give Expedition Motorhomes a call today – our passionate staff is always eager to help.