Blog
---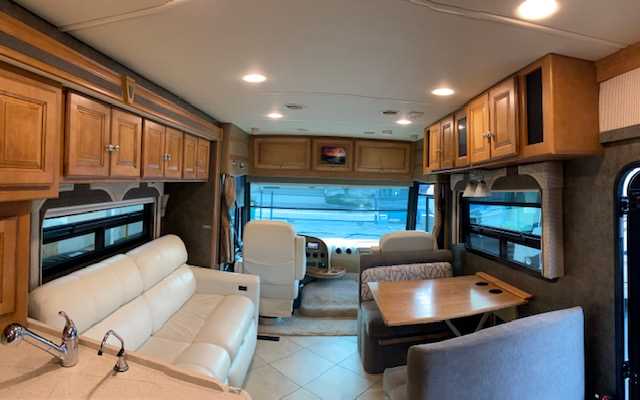 <------ back
How to Disinfect Your RV Rental in Los Angeles?
Posted on Feb 05, 2021
We are still in the thick of the COVID-19 pandemic, and caution is paramount if you choose to travel and explore during these unprecedented times. Thankfully there are ways to get out and explore that are safer than others, and securing a Los Angeles motor homes rental is one of the most secure options available. As a leading provider of Los Angeles motor home rentals, Expedition Motorhomes is here to help you get out on adventures without compromising the health or safety of those around you. While the current virus is mostly airborne, disinfecting your LA motor home is still critical to staying safe. The team at Expedition Motorhomes deep cleans every Calabasas RV rental before and after each use, but it is on you to maintain a healthy environment when on the road. Below are four tips for properly disinfecting your Los Angeles recreational vehicle while on the road.
4 Tips to Disinfect Your RV while on the Road
Give Extra Attention to Major Touchpoints
The most important things to disinfect in your Los Angeles motor homes rental are the major touchpoints. That is the surfaces and items that you are regularly touching or handling. On the vehicle itself, the steering wheel, door handles, and faucets fall into this category. Otherwise, items like television remotes, cell phones, and computers should also be disinfected regularly.
Disinfecting Hard Surfaces
Disinfecting the hard surfaces in your LA motor home is very similar to doing the same in your house. Given that you will be travelling and visiting different places, however, you should err on the side of caution and do this perhaps more regularly than you normally would. When possible, use natural cleaners in your RV and carry disinfecting wipes or bleach if really concerned about bacteria or exposure.
Disinfect Soft Surfaces
For the most part, disinfecting the soft surfaces in your Calabasas RV rental will be the responsibility of the experts at Expedition Motorhomes. That said if you are taking your disinfecting responsibilities extra seriously, consider bringing along a CDC-recommended fabric spray to stay ahead of any contaminant buildup.
Practice your Best Pandemic Hygiene
Finally, as you explore California in your Los Angeles recreational vehicle, don't forget to continue practicing your best pandemic hygiene. It is easy to let your guard down while on vacation, but this is actually the most important time to wear masks, use hand sanitizer, and carry disinfectant wipes.
Reserve Your RV in Los Angeles from Expedition Motorhomes!
When renting an LA motor home from Expedition Motorhomes, our passionate staff guarantees to provide you with a freshly cleaned and fully sanitized vehicle. When out on your adventure, however, it is essential for you to maintain a similarly high level of hygiene to stay safe and healthy on the road. The above tips should get you started, but give us a call with any other questions or to reserve your Calabasas RV rental today!