Blog
---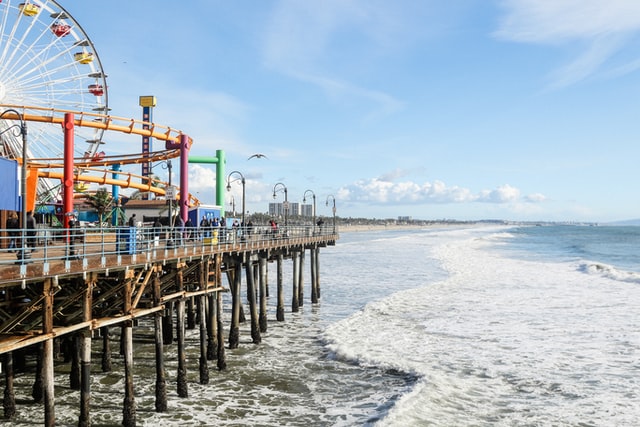 <------ back
Get Ready for an RV September to Remember
Posted on Sep 03, 2021
September is here. Summer is almost over but that does not mean you cannot or should not embark on an RV Rental trip. On the contrary, now is the time to think about Los Angeles motorhome rentals for an amazing September excursion. This is a great way to finish a summer of fun.
As fall approaches, renting a motorhomes LA and going to the many September events in California will leave a fresh memory in the minds of your family and companions. Book a Los Angeles motorhome rental just before everyone heads back to school, or business as usual.
Much of California is still sunny and warm during September. So, why not take this wonderful opportunity to experience what is one of the most beautiful times of the year in California? Book your California RV rental and add a great escape to the summer before it ends. If you'd like to head out in a motorhome from Los Angeles, stop by Expedition Motorhomes in Calabasas. We have a wide variety of RV and Los Angeles motorhome rentals that will be perfect for you and your plans.
At Expedition Motorhome Rentals, this is our lifestyle. Our staff is passionate and well-versed about the ins and outs, and all the details you'll need to know about booking an RV or motorhomes in Los Angeles. Including some great ideas on where you might go this September. There is nothing like a destination and an event in the Golden State, north or south. California has plenty of things to see before you're done with the summer.
Here are some of them:
The Orange International Street Fair (OISF):
Spend Labor Day weekend (from Friday, September 3rd to Sunday, September 5th in Orange California. This is an annual celebration of everything the area has to offer in food, spirits, and music. Just south of Los Angeles, it is a slice of old California and one great way to get the most charm and beauty in the shortest distance at the Orange Internation Street Fair.
OC's Original Rocktoberfest:
Try a weekend of tribute bands performing live at the Biergarten at the Old-World Huntington Beach. An RV is a great way to really enjoy the festivities and not have far to go to get ready for the next day of more fun. Go rock out, eat great food, and, oh yeah, drink great beer at the OC's Original Rocktoberfest. It goes from September 3rd through September 18th, Fridays, and Saturdays.
The Walnut Festival:
Travel to Walnut Creek in Northern California, just east of San Francisco. From September 23rd to 26th, Walnut Creek celebrates its history and legacy with food, music, fun, and walnuts of course. Thousands are expected to descend on Heather Farm Park on their California RV rentals for the Walnut Festival.
The San Francisco Jazz Festival:
Beginning September 23rd, The San Francisco Jazz Festival is a cultural event, beginning the 2021-2022 jazz season, featuring over 300 concerts. After a year there are live shows again at full capacity at the SFJAZZ Center. Many of these concerts you simply can't see anywhere else. It's a beautiful road trip in an RV rental and a great destination.
Taste of Morgan Hill:
On Saturday, September 25th, and Sunday, September 26th, there is a festival in Morgan Hill California that has been held every year for the last 25 years. It is a culinary and entertainment treat, and just the right distance (and location) for you to take your Los Angeles RV rental. It is held in the picturesque historic quarter of the city center. There are activities for both kids and adults, and admission is free.
September is the perfect time to hit the road and explore the beauty and diversity of California.  The hustle and bustle of summer is beginning to slow down, yet the weather is still gorgeous all across the state.  As you began to plan your one final summer vacation, consider spicing up your unforgettable RV road trip with a uniquely Californian festival.  The events above should just give you a taste of what California has to offer, but contact us at Expedition Motorhomes to really begin piecing together the road trip of a lifetime!  For immediate assistance, call us at +1 818-225-8239.