Blog
---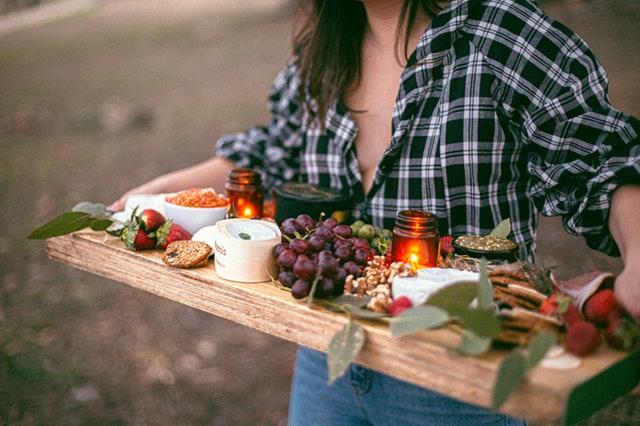 <------ back
The Best Breakfast to Cook in your RV
Posted on Feb 17, 2020
One of the many perks of travelling by motorhome is the ability to cook whatever you want, whenever you want. With a fully stocked kitchen included in all Expedition Motorhomes rentals, you can maintain a healthy lifestyle full of home-cooked meals no matter how long you are on the road or where that road takes you. Of course, just like at home, breakfast is the most important meal of the day, and this may be even truer when travelling. Whether you have many hours of driving ahead of you or planned a physically demanding day of hiking and exploring the great outdoors near your campground, you should take full advantage of your motorhome's kitchen and get your morning off to a good, healthy start. While you can enjoy pretty much all the same breakfasts in your RV that you would at home, our expert RV travellers at Expedition Motorhomes have a few go-to menu items. Here are our favorites!
Omelette Bar
Healthy and hearty, there's nothing quite like starting your day off with a big energy-filled omelette. If you are travelling with family, omelettes also prove to be kid-friendly egg options that allow your children to have a major say in the cooking process as well! By setting up an omelette bar with chopped veggies, meats, and cheeses, everyone can have a say in customizing breakfast to their liking. Ham and cheese omelettes are a good option for the simple palette, whereas a smorgasbord of veggies from a local farmer's market on the road will make for a delicious breakfast for mom and dad.
French Toast and Pancakes
For the sweet tooth family, cook up some French toast or pancakes in the woods. Consider this a special treat as a reward to your family for spending long hours on the road or the day after a big hike in the woods. Sprinkle some local wild berries (that you picked yourself!)on top or embellish with fruit from a nearby market to add a little extra flair, and soak up the view while you indulge on this classic sugary breakfast delicacy.
Breakfast Burritos
Perfect for the family on the go, breakfast burritos boast all of the nutritional needs of a normal breakfast but do so in a way that can save you minutes or hours in the morning. Mom or Dad can get up early and put together some burritos before packing up camp or rallying the troops for a fun day spent outdoors. When the rest of the family is up and moving they can grab their burrito and go instead of waiting around to cook breakfast and finish the requisite cleanup. If you are really in a time pinch and don't want to compromise the most important meal of the day, consider building breakfast burritos the night before and reheating them the following morning!
Homemade Granola and Yogurt Parfait
This is another sweet and healthy way to start your day off right. Baking some homemade granola in the RV is a great family activity that everyone can be involved in, and the end result proves an excellent option for breakfast or as a trail snack throughout the day. Mix that granola in with yogurt and local fruits and berries and you have yourself a nutritious and energy-packed bowl that will leave everyone in your family ready to take on the day!
Just because you are on the road and travelling around in an RV doesn't mean you need to skimp on meals. In fact, it's quite the opposite. Each Expedition Motorhomes rental comes equipped with a kitchen that's ready to use, so use it! When it comes to breakfast, there is no shortage of delicious meal ideas to cook on the road – each of which can help you and your travelling partners get the day off to a great start! Take one of our suggestions above or bring your favorite recipes from home, and get ready to enjoy eating well in the great outdoors!