Blog
---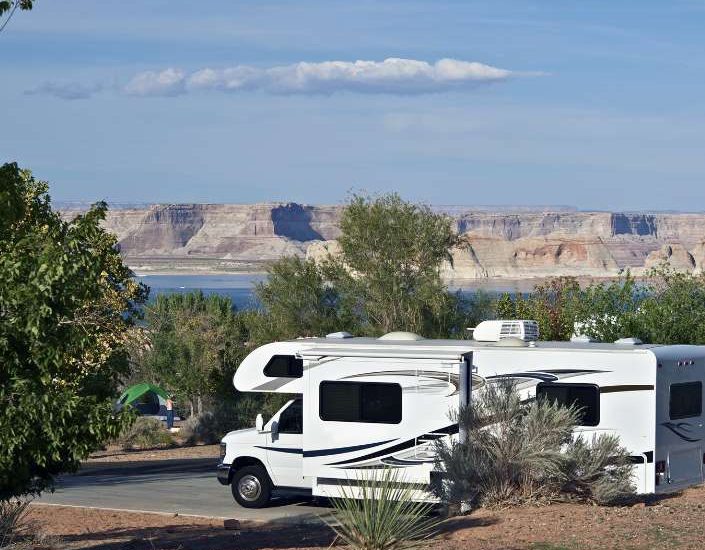 <------ back
The 333 RV Rule: What You Need to Know in 2023
Posted on Oct 15, 2023
One of the biggest draws to RV travel and California motor home rentals is the freedom of the road and the opportunity to explore and adventure at your own pace and with your own style. While everyone has their own preferences, the experts at Expedition Motorhomes – the leading Calabasas RV rental provider – strongly urge all of our clients to abide by the 333 Rule if possible.
Especially in the fast-paced world of 2023, where it seems everyone is racing for the perfect social media moment and collecting experiences like trading cards, it can be especially powerful to take a moment and slow down.
What is the 333 RV Rule?
The 333 RV Rule applies to both those traveling in personal motorhomes and in California motor home rentals. Simply put, the 333 Rule asks that you travel no more than 300 miles per day, arrive at your campsite by 3:00 p.m. each night, and stay at your destination for at least three nights.
General travel preferences have changed over time, and it seems that vacationers are gravitating toward shorter stays and traveling further to see more sites – sometimes prioritizing quantity over quality. The 333 Rule was created to help travellers slow down, travel safer, and make the most of the places they visit.
The Benefits of the 333 Rule
Each branch of the 333 Rule has measurable benefits to the Calabasas RV rental traveller. After you reserve your RV for rent in California, no one will be holding you to this rule. However, with decades of combined experience in the California motor home rentals business, the experts at Expedition Motorhomes would urge you to try.
By keeping your driving days to under 300 miles, you are increasing your margins of safety on the road. Driving fatigue is a real phenomenon, and this can be exacerbated when managing a larger and more demanding vehicle than you are used to. By reducing your time on the road, you can more thoroughly enjoy the journey while simultaneously keeping your traveling companions safe.
By arriving at your campsite before 3 p.m. each afternoon, you, again, are helping fight fatigue and increase relaxation. No one likes setting up camp in the dark. By making a point to arrive by mid-afternoon, you can avoid the hassle of having to find a spot, get settled, and cook dinner after a long day on the road when all anyone ever wants is a "Welcome to Camp" cocktail! Once you choose your RV for rent in California, your top priority should be relaxation and enjoying your time away. A surefire way to do this is to maximize time at camp by arriving before 3 p.m.
Finally, we encourage all of our guests to stay as long as they can at each destination. The 333 Rule recommends three nights, but we realize everyone's itinerary and desires differ. The bottom line here, though, is to settle into your destinations for as long as you can afford – avoiding the urge to jump from one spot to the next. This will allow for increased exploration, relaxation, and an opportunity to intimately understand and appreciate the places you have chosen to visit.
Each branch of the 333 Rule feeds into the other, and these guidelines were ultimately drafted to help travellers make the most of their road trip adventure. As you make plans for your Calabasas RV rental from Expedition Motorhomes, our team encourages you to tailor this rule to your individual preferences and circumstances. So long as you are prioritizing relaxation and experience, you truly can't go wrong! For more tips from the pros or to rent an RV for an upcoming vacation, give Expedition Motorhomes a call today!