Blog
---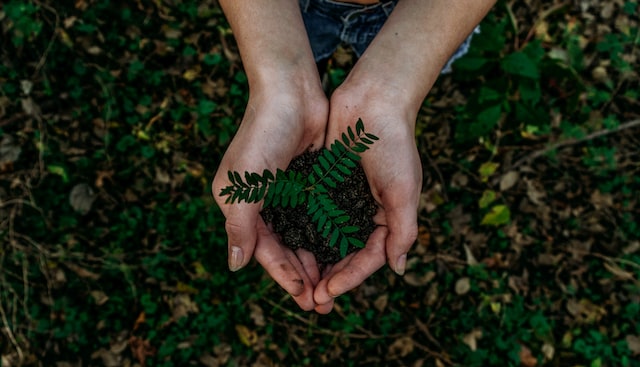 <------ back
Keep camping sustainable and green
Posted on Nov 23, 2022
Keep Camping Sustainable and Green
At its core, RV camping is about spending time in nature, yet sustainable camping is not something that comes easy. As a leisure activity Los Angeles RV rental road trips are not without their footprint, but here at Expedition Motorhomes – your California RV rental headquarters – we encourage all of our clients to strive toward green camping as much as possible. While maybe a bit more work, eco-camping is undeniably rewarding. There is nothing quite like enjoying the beauty and wonder of nature on your RV trip while simultaneously doing your part to protect it. Below are five attainable sustainable camping goals for your upcoming Los Angeles RV rental road trip.
Recycle and Dispose of Trash Properly
Hopefully, you are doing this at home already, and there is no reason you cannot do it on the road as well. When it comes to green camping and recycling, familiarize yourself with the recycling regulations of your destination. They could be different from home. Dispose of waste in the appropriate manner and in designated areas, and do a thorough sweep of your camp before continuing down the road in your California RV rental. Finally, while it may be tempting to burn packaging and wrappers in your campfire, this actually creates a form of air pollution. Sustainable camping practices mean packing out all of your trash and disposing of it appropriately.
Eat Healthy and Buy Local
Food is a major source of waste in our modern world, and eating healthy and buying locally are two great ways to reduce your impact and embrace eco-camping strategies. If you can, try to limit single-use items and prepackaged foods from the grocery store. Not only will this reduce the trash in your California RV rental, but you will be reducing waste as well. Additionally, California is loaded with farmers' markets. They are not only a fun way to spend your morning or afternoon, but you can buy many very healthy hyper-local food items for your motorhome meals.
Use Eco-Friendly Products
When possible, do your best to use eco-friendly products. This is especially important for things you are putting on your skin and stuff that will end up going down the drain. There are plenty of effective and eco-friendly options when it comes to mosquito repellent and sunscreen. Similarly, there are a lot of environmentally conscious soaps and shampoos, which are critical in helping protect the beautiful and pristine waterways that you may be visiting on your RV trip.
Drive Slow
Arguably the largest impact of a Los Angeles RV rental road trip is the energy used getting from one place to the next. Instead of rushing down the road, do your best to enjoy the journey and keep your RPMs down. 60 – 65 mph is the most fuel-efficient in many of our vehicles, and if you are motivated by green camping then don't leave your environmental ethic in the campground. Bring it with you on the road as well.
Unplug
Another beauty of RV camping is the ability to leave the "real world" behind, and at Expedition Motorhomes we couldn't encourage this anymore. Hopefully, you are already traveling to places with spotty cell service but, if not, do your best to leave electronics and the internet behind for a while. Not only will this create time for you to recharge and connect with those around you, but staying off of electricity is also a great way to embrace eco-camping.
We have been in the RV camping business for quite some time, and the experts at Expedition Motorhomes have always encouraged our campers to be green and sustainable while on the road. With a full fleet of RVs to choose from at affordable prices, Expedition has cemented itself as the leading Los Angeles RV rental provider. So what are you waiting for? Give us a call today to begin planning your next sustainable camping adventure.