Blog
---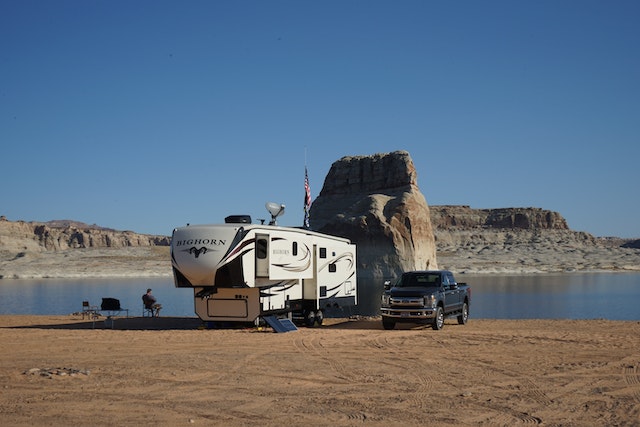 <------ back
Is 2023 a good year to buy an RV?
Posted on May 22, 2023
The professionals at Expedition Motorhomes and RV owners alike will agree that there's nothing quite like motorhome travel. The freedom and affordability of this unique style of vacation can be suited to just about everyone – from families and groups of friends to solo travelers. While we specialize in renting RVs in California here at Expedition Motorhomes, we also understand the many benefits of having your own. If you are considering buying an RV or buying a motorhome in Los Angeles, 2023 could actually be a very good time to do it. While the economy is not in the greatest shape, that may actually be to the benefit of potential RV owners. Read on to discover why!
The Current State of the RV Industry
As the world settled into the Covid-19 pandemic and the challenges it posed, various industries became impacted in unforeseen ways. During the summer of 2020 – and especially moving into 2021 – an increasing amount of people adopted RV travel as a way to get out of the house safely and still see the world. As such, RV sales spiked in 2021, resulting in a shortage of vehicles available to purchase.
In 2022 the world began to return to normal, and sales in the motorhome industry began to slow. Now there are far more vehicles available to purchase than in 2021 – both because of a return to normalcy and a challenging economic environment. Because of this increase in supply, one can assume that prices will also begin to drop.
Why 2023 is a Good Time to Buy an RV
Given the current state of the RV industry, buying a motorhome in Los Angeles may make more sense now than in recent years. Yes, the economy is in a tough spot, and personal finances play a major role in buying an RV, but when assessing the industry as a whole, it is definitely a buyer's market. Following the increased demand and the supply chain issues of 2020/2021, things are beginning to shift. RV sales slowed down dramatically in 2022 and appear to be doing the same in early 2023. Not only does that mean that there are more vehicles available to choose from, but those shopping for an RV can potentially expect prices to drop even further as dealerships strive to move vehicles off of their lots. Buyers can expect RV prices to approach "normal" soon if they haven't already at the RV dealership near you.
The economy and price of gas may make it difficult to purchase an RV, but the cost of motorhomes themselves are more affordable than they have been in years. For an investment that you will have for many years, the time may be now to bite the bullet on buying an RV. Of course, if you and your family are still feeling the idea of becoming RV owners, stop by Expedition Motorhomes and start with a California RV rental and take your family for a road trip to remember. We guarantee it won't disappoint! Make a reservation or give us a call if you have any questions!