Blog
---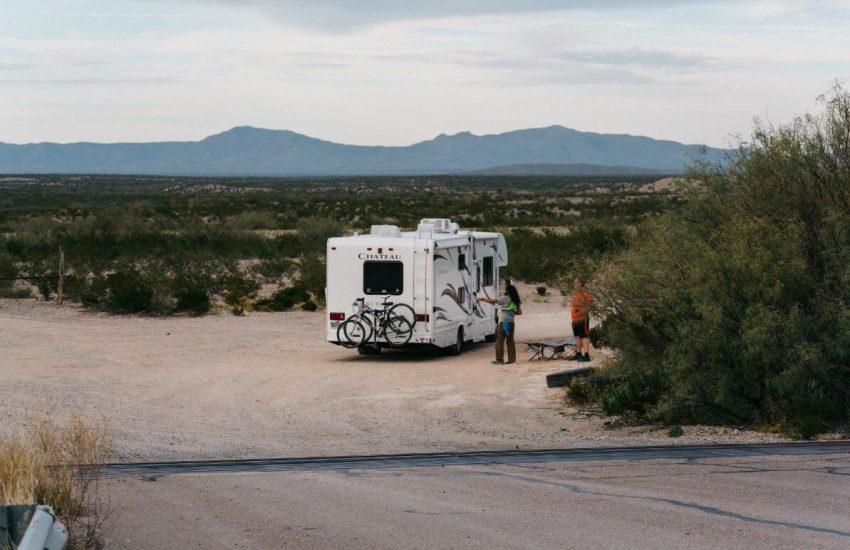 <------ back
How to Set Up Your RV at a Campground?
Posted on Feb 16, 2021
LA motor home road trips are a bit of an art, and the more time you spend in your Los Angeles motor home the more of an artist you will become. From building perfect itineraries to knowing what to pack to improving efficiency when driving from destination to destination, there is a lot that goes into becoming the master of your Los Angeles motor homes rental.
As the leading provider of Calabasas RV rentals, nobody understands the intricacies of Los Angeles recreational vehicle road trips than the professionals at Expedition Motorhomes. Of all the little things you need to know about camping in an LA motor home, perhaps nothing is as critical as setting up your RV at a campground. If you are new to this, below are a few key tips and suggestions.
Scout your Site
After checking into the campground in your Los Angeles motor home, drive to your designated campsite and scout it out before pulling your Calabasas RV rental into place. You want to make sure it is clean, large enough for your Los Angeles recreational vehicle, and meets any other requirements you may have before fully committing to it. If it will not work for you or for your Los Angeles motor homes rental, there is no shame in returning to the front office to ask for a different site.
Park your RV Intentionally
Once you are sure that the designated spot will work for you, your family, and your Calabasas RV rental pull in carefully. As you drive into place, make sure you are leaving room on either side for your awning and slide outs, are oriented in the proper way to use all of your utilities and connections, and can level the vehicle in place. This process can take some practice, so take your time to do it right!
Set up All of Your Accessories
You are almost done! With the site scouted and the vehicle parked, you can now focus on turning your campsite into a home away from home. Extend your slideouts. Dropdown your awning. Unpack any furniture and lawn games. Hang some decorative lights. Start a campfire. It is all of these little finishing touches that really make RV camping fun.
If you need more advice, check out our training videos.
Relax!
At this point, you have likely spent a big day on the road and are officially all settled into your new campsite. It is time to do what you are on this road trip to do in the first place – relax! Put on some music, cook up a nice dinner, pour a cocktail or two and enjoy the great outdoors!
Whether this is your first time renting an LA motor home or your hundredth, there is always room to improve efficiencies and fine-tune your RV camping systems. If you would like more tips from the experts or are ready to reserve your own RV rental, give Expedition Motorhomes a call today!