Blog
---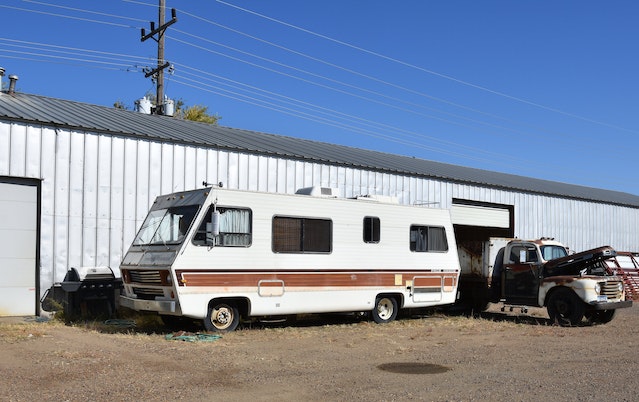 <------ back
How can RV Owners Prevent Tire Blowouts
Posted on Oct 13, 2022
How Can RV Owners Prevent Tire Blowouts
As the leading provider of RV rentals in California, it is our goal at Expedition Motorhomes to show people such a good time in their rental RV that they are motivated to buy one of their own. We also understand that driving a motorhome can be nerve-wracking at first, and RV safety is of the utmost importance. There are a few risks you must assume when driving any type of vehicle – some more on the forefront of your mind than others. Most California RV owners are less worried about tire blowouts than other perhaps more obvious risks. That said, blowouts do happen and we are here to help you better understand and reduce that risk.
Why do tire blowouts occur?
California RV owners are more likely to experience a blowout than a typical car owner for a few reasons. For one, motorhomes have a higher load weight than your typical sedan and generally travel on more varied terrain than the average car on the road. This isn't to say RV tire blowouts happen often, just that these vehicles by their very nature are at a higher risk. Once again, RV safety is a priority for the experts at Expedition Motorhomes. The below tips mirror how we manage our rental fleet for tire blowouts and can increase the margin of safety for California RV owners as well!
Weight Limits
Every vehicle will have a unique weight limit that can be found in its driver's manual. A GVWR – or Gross Vehicle Weight Rating – is the maximum weight a vehicle can carry before it begins to put excess pressure on the axles, tires, and brakes. You should be familiar with this weight on your personal vehicle and adhere to its limitations. Driving too long or too far above the GVWR can and will lead to tires blowing out – which could be the least of your concerns if it happens. Thankfully, there are weighing stations all over the place and you can weigh your vehicle (including all people and camping gear) before hitting the road to ensure you are well under the GVWR.
How can you prevent blowouts from happening?
In addition to staying below the GVWR, there are a few tips we employ with our California RV rentals that you can take home with you – many of which relate to tire care. Whenever your RV is not in use, do your best to store it away from direct sunlight. Prolonged exposure to UV rays can degrade and deteriorate the rubber making your tires more susceptible to a blowout.
Additionally, because tires degrade as they age, you should be extra mindful of those on your RV. No matter how often your motorhome is on the road, aim to replace your tires every 5 years to keep them fresh and safe.
Like your more standard vehicles, you want to keep your tire pressure within the recommended range. Both underinflated and overinflated tires can spell trouble when it comes to blowouts and punctures.
Finally, be mindful of your tires overheating. Long stretches on the road, especially in hot climates and/or at high speed, can also cause blowouts. If you feel yourself getting tired behind the wheel, odds are your tires are too and it is time to pull over.
As the leading provider of RV rentals in California, we like to think that providing people with the vacation of a lifetime is our top priority. In reality, however, RV safety tops the list. Whether you are taking one of our rentals out on a road trip or have transitioned to RV ownership yourself, we encourage you to also keep safety at the forefront. If you have more questions about tire blowouts or how to safely execute your dream road trip, don't be a stranger – are experts are always happy to chat.