Blog
---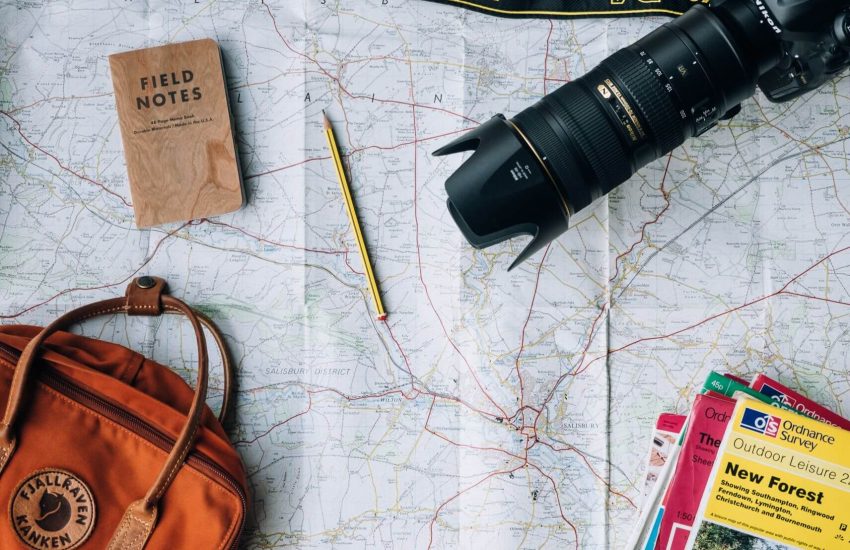 <------ back
Get This Packing Checklist Before Hitting the Road with Your RV
Posted on Aug 22, 2019
When you are planning your RV vacation, you probably spend a lot of time considering the road trip itinerary and weighing the merits of the various RV rental vehicles. However, once you have nailed down all the bigger details, you need to worry about all the fine tuning details such as what to pack in the RV.
This RV travel checklist will help you create the absolute perfect RV vacation, no matter where you are road tripping!
Personal Items
These are the things that each person will need to bring along. Most of them will be very necessary should you run into any trouble along the way.
Emergency contact information
Cash and credit cards
Cell phones and charger
Identification or passport
General Equipment
This is the equipment you will need if you plan on doing any camping while you are on your road trip. If you plan to visit any of the national parks on your travels, you will want this general equipment RV travel checklist.
Map, compass, and/or GPS
Hand crank weather radio
Emergency whistle
First aid kit
Sunscreen, bug spray, sunglasses
Folding knife
Binoculars
Backpack
Flashlights with extra batteries
Lanterns
Sleeping bags
Firewood cutting tools
Flint or lighter
Clothing Items
In the rush to get all of the emergency equipment and camping stuff into the RV, you can easily forget to pack your clothes. Use this checklist to ensure that you have proper clothes to wear during your trip.
Warm weather clothes and/or cold weather clothes
Undergarments
Sleepwear
Hats and gloves
Rain Gear
Swimsuit
Shoes and socks
Hiking boots
Personal Hygiene Products
You will definitely want to check your personal hygiene RV travel checklist twice.
Toothbrush and toothpaste
Body soap and face wash
Shampoo and conditioner
Deodorant
Shaving kit
Comb and/or brush
Contact lenses and solution
Prescription eyeglasses
Handheld Mirror
Makeup
Toilet paper
Bath towels
Feminine hygiene products
Prescription medications
Kitchen Items
When renting your RV, you will want to inquire about the kitchen facilities onboard. You may not need all of these items that are listed as some may be redundant or unneeded.
Drinking water
Utensils
Cookware
Dishes
Pots and pans
Skillets
Drinking glasses or cups
Coffee maker or French press
Oven mitts
Containers to keep animals out of your food supply
Ice
Foil
Dishwashing liquid and sponge 
Trash bags
Pet Needs
If you are bringing your four-legged family member along for the ride, you will need to ensure that you have the necessary items to care for your animal.
Pet food
Treats
Water and food bowls
Pet toys
Leash and/or harness
Waste bags
Pet bed
Towel for drying off a wet pet
Expedition Motorhomes wants you to have a glorious road trip in your rental RV which is why we have created this RV travel checklist. Make sure that you have all the necessary items, and your vehicle can truly feel like a home away from home. Get out there and explore, the open road is waiting!