Blog
---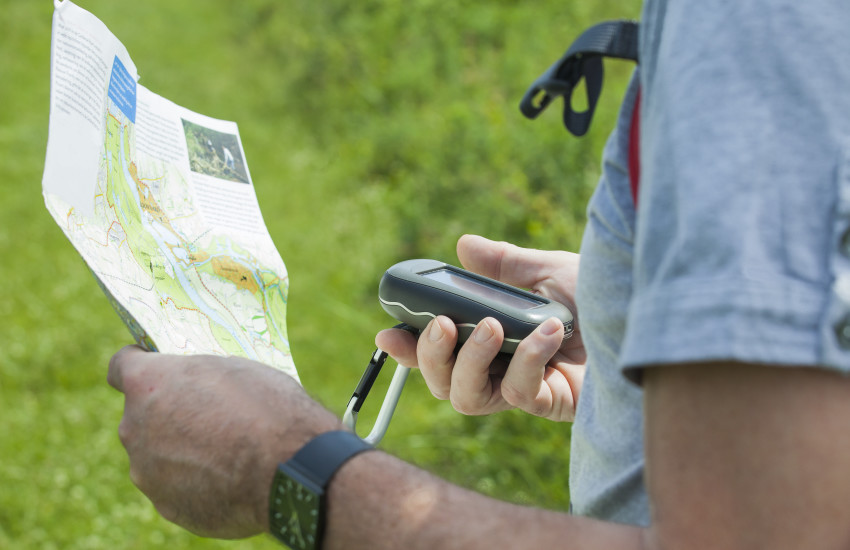 <------ back
Five Great Tech Gadgets to Take on Your Next RV Roadtrip
Posted on Mar 14, 2014
It may be hard to believe, but the summer RV season is just around the corner. As everyone starts to get excited for their upcoming RV vacation, we thought we would give you some tips on five useful tech gadgets you could take on your trip this year. Although these tech toys needn't be a mandatory item on your standard packing list, they could come in handy depending on your style of travel.
McNally Trip Maker
The Rand McNally Trip Maker is far more than your average GPS system.
It acts as your personal assistant on the road. Made for RV trips, this routing system not only helps you navigate, but can provide you with essential information on legal height and weight restrictions as you cruise on your way to any of the 14 million mapped points of interest. This handy little tool can even give you the price of fuel before you reach the next gas station. Ultimately, the Trip Maker takes out the annoying guess work involved in RV vacations and is becoming a popular tool for RV'ers across the country.
Verizon LTE Base Station
With a solid LTE 4G signal you can connect multiple PC's, iPads, and smart phones and have browsing speed to spare. With the LTE Base Station, getting your favorite NetFlix show now becomes a realistic possibility instead of a frustrating exercise in perfecting your antenna alignment. The technology for this product is relatively new, having first gone commercial in 2012. Most of the bugs in the hardware have been worked out and the device allows you to connect to 4G (where it's available of course) from remote locations. This tool is a great addition for those who want to stay "connected" while on the road.
REI Solar Shower
A leading camping brand, REI sells the NEMO Helio Pressure Shower.  This portable 2.9L reservoir with attached hose makes for a great portable shower. It works by using foot pressure to release water from the tank so that you can get the ideal shower pressure every time. Of course your RV will provide you with hot water, but using the sun to heat your water is fun and saves fuel. Now, after you get back after an exciting day of activities, two people can shower at the same time! The 7 foot hose is long enough to allow you to shower comfortably and has the added benefit of use as a hose for washing dishes or getting mud off your belongings.
GPS Binoculars
Depending on your itinerary, going into the bush or straying off the beaten path may be of interest to you. If so, having some quality GPS binoculars such as the Cavalry Series by Celestron will ensure you are well able to figure out where you are and where you want to go. This GPS/compass combo works together to let you know how far away objects are and in what direction they are. For you gadget lovers out there, these binoculars are seriously fun and add a certain 'James Bond' a feel to any adventurous excursion you go on. Designed for rugged use, these heavy duty binoculars are water resistant and work through the fog.
HD Dash Cam Recorder
While you would probably love to think that you can remember everything you did and saw during your trip, realistically the odds are stacked against you. For capturing the fondest memories and the candid moments, RV'ers should turn to products like the RoadMateDVR. With a 1080p HD screen that stops and starts recording based on vehicle movements, you can start recording your trip right away as the cameras wide angle lens captures everything. Not only is it a great way to create a fun record of your trip, but it's a great device to have if you are unfortunate enough to have a little fender bender that totally isn't your fault!
Now that you've got this list of some of the best tech gadgets to take on your RV trip, finish off your packing list and get ready for the trip of a lifetime. While you're in the midst of planning your trip, if you have any questions about RVing around California, be sure to ask your questions to the team here at Expedition Motor Homes.  We are more than happy to help you out with any vacation planning questions you might have.