Blog
---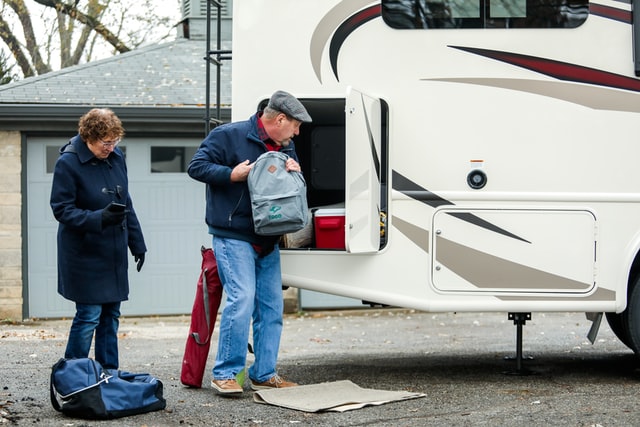 <------ back
Can you retire to an RV?
Posted on May 06, 2022
Motorhomes serve a plethora of purposes, and RV rentals in California are the perfect way to see if – or what kind – of motorhome living is right for you. From family-friendly road trips to bachelor and bachelorette parties, motorhome rentals in California are a great way to spend quality time together while harnessing a sense of adventure. More and more, the experts at Expedition Motorhomes – the leading provider of motorhome rentals in California – are answering questions about RV retirement.
While certainly not for everyone, RV retirement can be an incredibly fun and rewarding way to enjoy your post-work life. In general, RV living is a different way of life and takes some adjusting. Before fully committing to RV retirement, consider reserving motorhome rentals in California and going on a couple of smaller trips to see if it is right for you.
Benefits of RV Retirement
While retiring to an RV isn't for everybody, there are many benefits to this unique lifestyle. To start, RV retirement can be rather budget-friendly – especially if you already own an RV.
Campgrounds are affordable – sometimes even free if staying in national forests or on BLM land – and utilities are negligible. This simple form of living requires you to keep costs and belongings to a minimum, ultimately saving you money in the long run. Additionally, the national park's lifetime Senior Pass costs $80 and gives you unlimited lifetime access to every destination in the national park system. This incredible deal is also the perfect way to enjoy some of the most spectacular landscapes and wild places in this country.
Further, if you are eager to travel, RV retirement creates the perfect avenue to escape cold winter weather, visit family around the country, or live life on the move. The unlimited freedom of picking up and choosing a new destination whenever you want truly can't be beat.
Who should consider retiring in an RV?
Retiring into an RV isn't for everyone. However, if you have always been a traveller or have a keen sense of adventure this unique way of life is certainly worth exploring. Further, if you have always wanted to travel but have been held back by work or family now may be your chance! Perhaps you love where you live for the summer months but the winters are cold and demanding. Seasonal RV retirement is a great solution to this as well. While it may not be for everyone retiring to an RV can be temporary. You can pursue it seasonally, give it a try for a quick month, or try it for a year or two to find the perfect balance for you.
There are many outlets for buying an RV in California, and Expedition Motorhomes is the leading provider of RV rentals in California. If you choose to buy an RV you can always sell it or rent it through a consignment program(like the one we offer).
If retirement is in your near future, and doing so in an RV speaks to your romantic adventurer side, give the experts at Expedition Motorhomes a call today. We're always eager to help our clients make their dreams come true.