Blog
---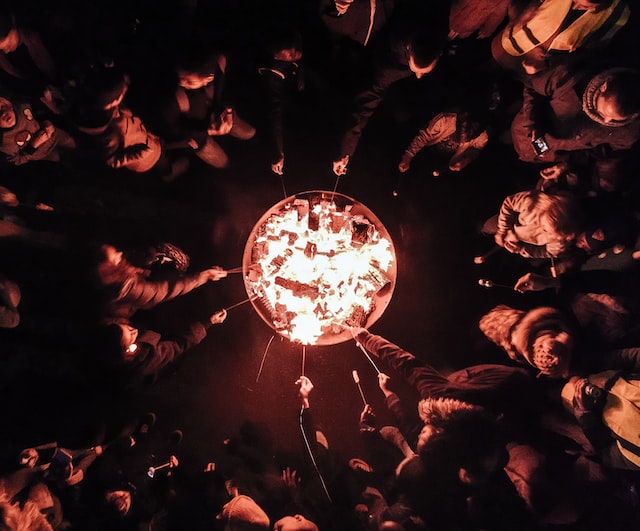 <------ back
Camp meals you have to try at least once
Posted on Mar 01, 2023
Camp Meals You Have to Try at Least Once
California RV camping is all about spending quality time with people you care about, and while you are on a California RV trip, there are countless ways to do so. From sharing conversations on the road in your Los Angeles RV rentals to sitting around the fire after setting up camp in your Calabasas RV rental, the opportunities to spend time with those closest to you are endless. Of course, nothing brings a family or group of friends together on a Los Angeles RV trip like cooking. While you can cook many of the same things, you would at home while on a California RV rental road trip, there are many camp meals you absolutely must try. Below are six of our favorite meals for camping, brought to you by the experts at Expedition Motorhomes.
Pie Iron Dishes
Nothing beats cooking over the fire when on a Los Angeles RV trip, and there is no better tool for the job than a pie iron. Sometimes called hobo pies, these cast-iron sandwich makers are versatile – allowing you to make everything from grilled cheese to campfire pizzas, to pudgy pies. Pick one up and awaken all of your culinary camping desires!
Campfire Foil Packs
A step back from pie irons – but more affordable and just as versatile – are campfire foil packets. Simply add any combination of meat and veggies that speaks to you, season as you wish, drizzle in oil, wrap snugly in tin foil, and let these packs cook on the coals for 8 – 10 minutes checking periodically.
Skewers
Another quintessential Calabasas RV rental camp food option is skewering fruit, veggies, and/or meat over the fire. This one is especially fun, as everyone in your party can have control over their own Shish Kabob – choosing what they want to include and cooking it to their idea of perfection.
Campfire Hotdogs
Always a classic, cooking hotdogs over the campfire is an essential part of any Los Angeles RV camping trip. Similar to skewers, everyone in your party can contribute to this easy, dish-free dinner. Add a wide selection of condiments and toppings, and you have a fully customizable meal!
Cast Iron Donuts
If you are bringing a cast iron on your California RV rental road trip, don't miss a chance to bake cast iron donuts. This simple recipe only requires one can of biscuit dough, 1 cup of sugar, 1-2 tablespoons of cinnamon, and ¼ cup of vegetable oil. Once you've made the donuts, you can customize them with toppings any way you wish!
S'mores
Lastly, of course, are s'mores. Well, s'mores are a common treat – and technically not a meal – they are an absolute must for every RV rental vacation. The classic marshmallow, chocolate, graham cracker sandwich is good, but consider enhancing yours with things like Nutella, peanut butter, Reese's cups, pretzels, popcorn, or anything else that sounds good! We suggest making a build-your-own s'mores bar.
If anyone knows camp food, it is the experts at Expedition Motorhomes. Our professional team has decades of experience with California RV camping, and we're here to bestow that knowledge onto you. Whether you already have a rental RV reserved or are looking to plan an upcoming trip, give us a call today! We're here to help!