Blog
---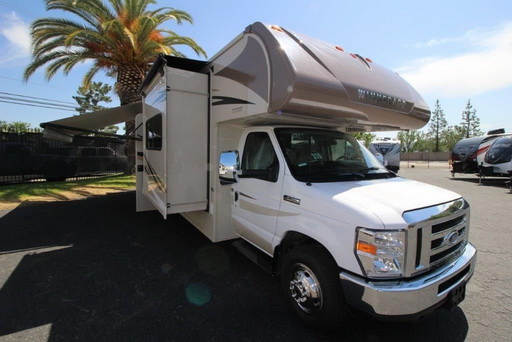 <------ back
The Best 10 Day RV Trip Around California
Posted on Jun 21, 2019
What better way is there to use up your PTO days than on an RV trip around California? The Golden State has plenty to offer an avid vacationer, and even if you have visited the state before, there always seems to be more to see.
Use this detailed itinerary to plan your ideal California RV vacation that starts and ends in the greater Los Angeles area. You will get to see the Pacific Ocean, the sprawling urban areas, and the gorgeous State Parks all in one ten day vacation!
Day 1: Start Your Journey in Los Angeles
Pick up your California RV, vacation time is here! Your journey will start in the City of Angels, and you may want to enjoy a few activities before you hit the road in the morning. We suggest going on a guided tour of Beverly Hills if you are interested in celebrity culture. Those that want to get in a little time at the shore can head to Manhattan Beach for a bit of surfing or just a surf lesson. There is also the option of a Warner Bros. Studio Tour as well. Whatever may take your fancy can be found in Los Angeles.
Day 2: Leave Los Angeles and Arrive in Santa Barbara
Wake up bright and early, and you can move your California RV vacation down the road to Santa Barbara. The Rancho Oso RV Resort will be happy to welcome you for the night, and you can enjoy the rest of your day by going horseback riding on the beach or simply splashing in the Pacific waves.
Day 3: Leave Santa Barbara and Arrive in Monterey
Say goodbye to Rancho Oso and continue on to the city of Monterey. The ride will take about four hours, but the scenery on the coast will take your breath away at every turn. Once you arrive in Monterey, you can take a kayaking tour that may get you up close and personal with some seals.
Day 4: Leave Monterey and Arrive in San Francisco
The drive from Monterey to San Francisco is just over an hour, so you can easily fit in a few more Monterey excursions if something catches your eye. Once you arrive in San Francisco, you may want to make your way to the San Francisco RV resort, unless you are ready to spend a night or two in more luxurious accommodations. Your first day in the city would be well spent on a helicopter tour or a Golden Gate Bay Cruise. Both activities will give you a lovely look at the cityscape and the glorious Bridge.
Day 5: Explore San Francisco
The next day is all about exploring the city further. You won't be driving anywhere, so you can use your time more wisely in the city and pack in a lot of adventure. There are guided city tours which can feature history, foods, or other unique aspects. You could also tour the infamous Alcatraz, bike across the Golden Gate bridge, or take a ride on the streetcar. There are plenty of options for enjoyment in San Fran!
Day 6: Leave San Francisco and Arrive in Yosemite
Say goodbye to this quirky city and make the four-hour drive to the Yosemite National Park. There are two places where you can park your vehicles: the Yosemite National Park Campground or the Yosemite Lakes RV Resort. Both will afford you easy access for exploring the beauty of the park.
Day 7: Explore Yosemite
Spend the next day hiking around and wondering at the beauties of nature. Make sure you find time to see Yosemite Falls in your wandering because it is truly a wonder.
Day 8: Leave Yosemite and Arrive in Sequoia
Make sure you leave Yosemite bright and early in the morning because you have a 3.5-hour drive to Sequoia ahead. Accommodations can be found at the Sequoia RV Ranch, and then you can spend the rest of the day marveling at the magnificent trees.
Day 9: Leave Sequoia and Arrive in Disneyland
Disneyland awaits on day nine, and it is about four hours from Sequoia. Ride a few rides, hang out with Mickey, and pick up your very own pair of ears in the Disneyland theme park. Then you can spend the night in Anaheim RV Park.
Day 10: Leave Disneyland and Return to Los Angeles
The final day of your California RV vacation has arrived. It probably went by in a whirlwind, but you were able to see and do so much! Leave Disneyland, and travel the 40 or so minutes back to LA.
Ten days may not even be enough to fit in all of these amazing destinations, but it gives you enough of a taste to make you want to plan a California RV vacation every year! There is still plenty more to see, and Expedition Motorhomes will be happy to provide for your RV trip around California next year as well!