Blog
---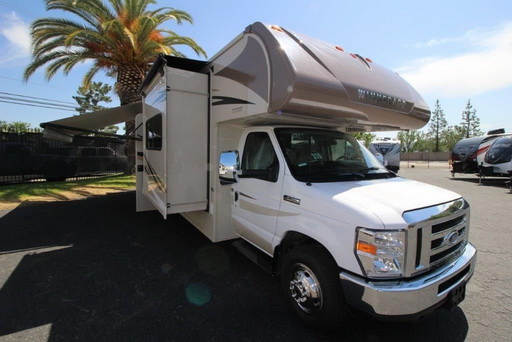 <------ back
An Amazing 14 Day RV Trip Around California
Posted on Jun 21, 2019
Ready to take an RV vacation? Well, there is no better state for enjoying a long road trip than California. The climate is pretty great, and you will find so many National Parks to explore. Not to mention the fact that there are several of the most famous cities in the country in California!
To help you take the best RV trip ever, use this 14-day California RV vacation itinerary. You will get to see some of the most amazing sites the state has on offer while enjoying the open road in your California RV rental. What are you waiting for?
For this trip, you will begin and end your trip the sprawling metropolis that is Los Angeles. Here you will be able to pick up your Expedition RV and begin your California tour.
Day #1 Los Angeles
Spend the first day of your RV vacation exploring the city. There are plenty of areas to choose from including the Santa Monica area, the quirky area of Venice, or you could go look for the stars in Hollywood.
No matter if you take a Universal Studios backlot tour or shop 'til you drop on Rodeo Drive, a day spent in the City of Angels is a day well spent.
Day #2 San Diego
The next morning, you can hit the road and travel on to San Diego. This city also has a fun and unique flair which many people enjoy. You can enjoy a trip to the San Diego Zoo where you can hang out with the pandas or you can enjoy a stroll through the renowned botanical gardens. Make sure to dine at one of the many excellent restaurants before calling it a day.
Day #3 Joshua Tree National Park
An easy drive from San Diego on the morning of day three will get you to Joshua Tree National Park and the iconic trees that grow there. This park is where the Mojave and the Colorado deserts meet, and it is a fantastic place for hiking, camping, and just enjoying the glorious night sky.
Remember to stock your California RV rental with plenty of water before you venture into the park because it will be difficult to come by once you are inside.
Day #4 Death Valley National Park
Another park that features the California desert, Death Valley National Park is the largest of all the parks in the contiguous U.S. It also holds the distinction of being the hottest and most dry spot on the continent. You can find plenty of barren beauty to keep your occupied including hiking trails, canyons, and sand dunes to explore.
Day #4 Mammoth Lakes
Now that you have experienced the serious heat, it is time to head for cooler places and take a drive that offers stunning views of the Sierra Nevada mountains. Where Death Valley was barren, Mammoth Lakes is practically teeming with things to do. You will find places for hiking, rock climbing, horseback riding, fishing, and there is even a ghost town to explore. Don't forget to stop in for a brew at one of the craft beer breweries.
Days #5-7 Yosemite National Park
The next spot on your California vacation is so robust, you should devote several days to exploring. Yosemite National Park is a wondrous spot, and you will most certainly fall in love. In fact, you may decide to forego the rest of your trip and just stay snuggly within its boundaries.
Make sure you fit in a stop by Yosemite Falls and a hike to Glacier Point. If you have time, take a gander at Vernal Falls and Bridalveil Falls as well. Accommodations are easy to come by in the park, and you can choose to rough it at a campsite or spend the night in a luxurious hotel.
Days #8-9 San Francisco
Once you peel yourself away from Yosemite, you can head on to the vibrant and unique city of San Francisco. We also recommend spending two days of your RV vacation on this leg of the journey because the city has so much to see. You can bike across the Golden Gate Bridge, eat your way through Chinatown, take a tour of Alcatraz, or ride around on the cable car.
If you are feeling a little cramped in your California RV rental after so many days on the road, there are plenty of hotel options in the city where you can stretch out and enjoy a few amenities.
Days 10-12 Pacific Coast Highway
You are in the home stretch now, and your RV vacation is coming to an end. For this final leg of the journey, you can cruise down the Pacific Coast Highway and enjoy a few of the quaint seaside towns. If you are in the mood for another park, you will find the Julia Pfeffer Burns State Park on this route.
You will also be passing notable landmarks such as Big Sur, Pismo Beach, and the Hearst Castle. Stopping off in Laguna Beach before you get back to LA is also recommended.
Days 12-14 Los Angeles
Now that you made it back to the city, you can spend a couple of days doing all the little activities you didn't get to fit in before you left on your tour. There is the Hollywood sign to see, and the La Brea Tar Pits. Plus, you can simply cruise around the city and try to spot a celebrity or two.
Now that you have this amazing California vacation itinerary, you simply need to pick out the appropriate RV. At Expedition Motorhomes, we have an entire fleet of RVs that are ready and waiting for you to take them out and explore.
You can choose from models such as the 25ft Coachmen or the 33ft Fleetwood Jamboree. No matter the size of your vacation party, we have the ideal RV to suit your needs. We even have passenger vans that seat up to 10 adults if you want to find hotels during the evening hours.