Blog
---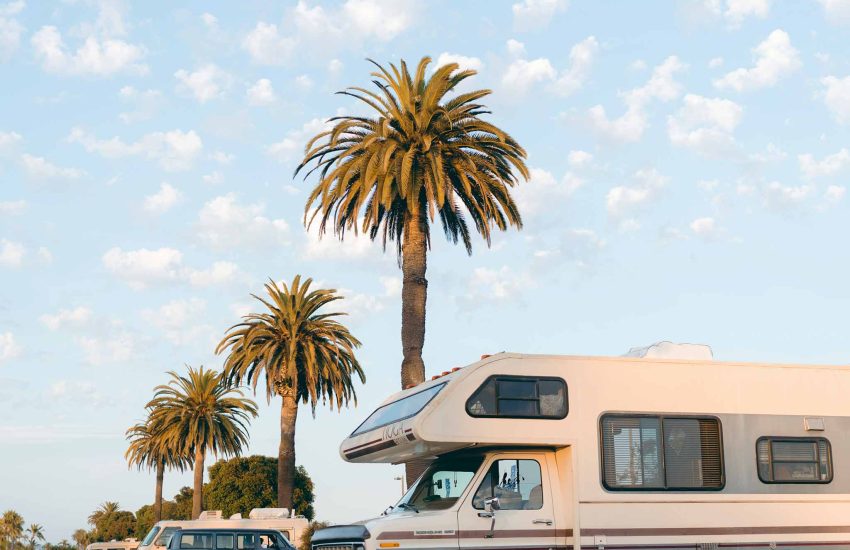 <------ back
The Perfect 7 Day RV Trip in Southern California
Posted on Apr 16, 2021
Planning a California RV rental road trip can be challenging. Especially in California, where there is so much to see and to do. It can be overwhelming to figure out where to start and where to end. This is especially hard if this is your first time in the state. As the leading provider of Los Angeles RV rentals and motorhomes, our experts have an excellent grasp on some of the best spots to RV in Southern California.
Everyone's goals and ambitions on their California RV rental road trip will be different. There is a lot to see and experience in Southern California. What follows is one of many perfect 7 Day California RV road trips for those planning a weeklong vacation.
Days 1: Explore Los Angeles
After picking up your Calabasas RV rental from Expedition Motorhomes, we encourage all visitors to spend at least a day or two exploring the greater Los Angeles area. Whether you want to experience the glitz and glamour of Hollywood, enjoy world-class amusement parks, take in a sporting event, or try some world-renown restaurants there is something for everyone in Los Angeles.
Days 3 and 4: Joshua Tree National Park
No RV road trip is complete without a visit to at least one of California's national parks. If your California RV adventure has you staying south, then there is no better park to visit than Joshua Tree. Ripe with opportunities for hiking, rock climbing, and camping the views and sunsets alone are worth the stop. Joshua Tree is a large park and is definitely worth two days of exploring.
Days 5 and 6: Santa Barbara
From Joshua Tree National Park, head north in your RV rentals to bookend your Los Angeles travel trailers rental road trip with some time on the beach. Santa Barbara has a distinctly different vibe than other beach tones. It is also an excellent jumping-off point to explore the near coastal mountains of Southern California. Whether your travel partners are into relaxing on the beach, hiking in the mountains, or exploring the restaurants, bars, and entertainment venues of downtown, Santa Barbara is the perfect place to wrap up your weeklong road trip.
Day 7: Return to Los Angeles
After one week of experiencing the best that Southern California has to offer in your LA motorhomes, return to Los Angeles for one final day to enjoy one of America's finest cities. LA has it all. Whether you want to relax by a poolside or have a big night out on the town, Los Angeles guarantees to have exactly what you desire.
Book An RV in Los Angeles today, and start your trip!
There is a lot to consider when planning a California RV road trip, but Expedition Motorhomes is here to help. The weeklong adventure above is just a sample itinerary of the virtually countless options available to you. Choosing the right motorhome for your own needs or family size can also be a challenge, but thankfully Expedition Motorhomes has a wide selection of vehicles. Our experts are here to help you rent the perfect motorhome for your perfect 7-day RV trip in Southern California.
Make your Los Angeles travel trailer rental reservation today!