Blog
---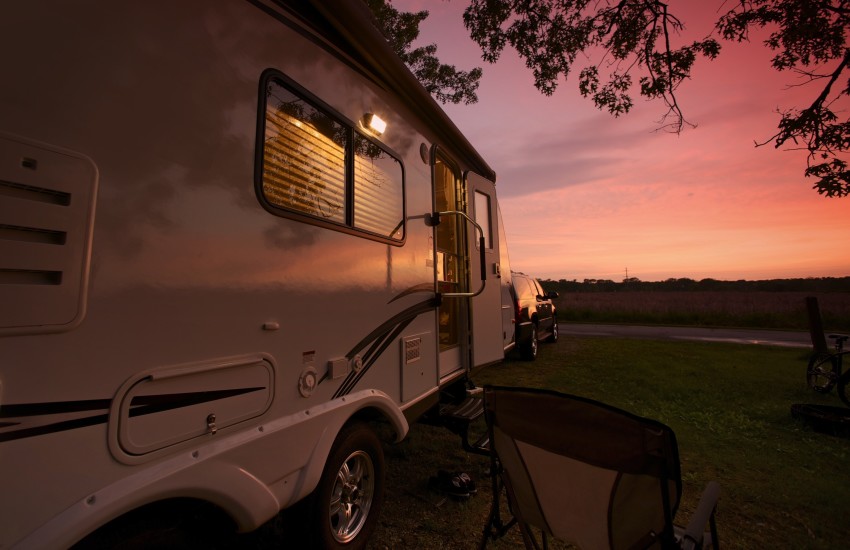 <------ back
5 Reasons RV Vacations Rock
Posted on Jul 29, 2014
I did my first RV trip in the early 90's heading south from LA to the Baja peninsula of Mexico for a 2 week diving and camping adventure. Aside from enjoying some of the best Scuba diving ever, I still remember the amazing feeling of heading out on an adventure with good friends and all our sporting gear in tow.
This week one of my best friends and his family are heading out on an equally adventurous trip going all the way to British Columbia to explore the great Canadian Parks and Wilderness. Their impending trip and my fond memories from Baja inspired this blog post: 5 Reasons RV Vacations Rock.
1. RV vacations are a great way to get back to nature
Let's face it, very few people rent an RV to park it in town. No matter if you are a hard core adventurer or simply seeking some fresh air and pleasant vistas, your interest in the great outdoors is the perfect match for an RV road trip. Your RV will comfortably get you to most places in California including all the State and national parks. Plus, since getting there is half the fun, you can add in side trips to famous landmarks or plan some outdoor activities like hiking and fishing. If you prefer something a little more adventurous, white water rafting or canoeing are a great way to see some extraordinary scenery. Thinking about going the more relaxing route? No problem. You can play some golf, go swimming, ride your bike, roller blade or enjoy any of your favorite pass times.
2. RV Vacations are great for families
Modern life is full of stress and sometimes that can be hard on the closest relationships you have. Friends and family members of all ages tend to connect more easily when they are away from their normal routine enjoying adventure and a simpler lifestyle.
An RV is a lot easier to travel in as a family than an over packed car. Everyone not involved in driving can do their own thing be it playing a game on their tablet (be sure to ask about our free 4G Wi-Fi solution) or counting punch buggies (California is the land of punch buggies)! When renting, bear in mind it is important to choose an appropriately sized rental RV that is well suited to your group's size and activities. Keep in mind that every RV has a different storage and towing capacity. If you need to bring some extra luggage or 'big boy toys' with you, be sure your RV can accommodate your needs.
On driving days, try to take a break and enjoy some time outdoors, so that each family member gets a bit of personal space and time for themselves.
RV road trips are also a great way to travel with children. Kids are likely to meet other kids and invariably love all new places to explore, not something a hotel room offers much of. Children of all ages will enjoy an old-fashioned campfire complete with stories, songs and stargazing. And most kids think it's pretty cool to be in a "home on wheels".
3. RV Vacations Allow you to bring what you want
With an RV, you can have the best of both worlds. Enjoy the great outdoors with more creature comforts than tent camping. When you rent from us you get an RV that is well equipped. You will likely have a kitchen with microwave, fridge and stove, a TV and VCR, beds, living and dining areas and bathroom with shower. Many of our RVs have slide out rooms that increase the living area at the touch of a button. You can sit outside under your awning, get out of the rain if the weather changes, and turn on the air conditioner if it gets too hot.
There is generally lots of storage space for equipment such as golf clubs, dive gear, surf boards and you can put things like canoes and kayaks on the roof or in a trailer for easy transport. Unlike trying to pack every last inch of an SUV, your rental RV allows you to bring just about anything you can think of.
4. RV Vacations allow flexibility
Whilst popular camp grounds and famous parks like Yosemite do require reservations and can be crowded in season, overall you have a lot more flexibility with an RV vacation than pretty much any other form of travel. In an RV, you have the flexibility to change locations if you get the whim. Keep in mind that, with an RV, being there is more than half the fun so you want to strike the right balance between sightseeing, relaxing and driving to ensure everyone is well energized and enjoying the trip to its full potential.
Travel in an RV really appeals to ones inner pioneering spirit and allows you to create your own adventure as you go along your way. You can stay in a place for days, months or all summer long. You can explore the country at your own pace, stay in popular campgrounds or explore areas way off the beaten track while enjoying all the comforts of home in your own private wilderness.
5. RV Vacations are the ultimate Road Trips
With an RV Vacation you are in charge and in full control. You can plan every day or just see what inspires you with the sunrise. That trip I did to Baja many years ago was beautiful for its easy going adventure. When we found a place we liked, we stayed. When we became less inspired or more motivated by what was next, we simply packed up and moved on. No airports, hotels, lineups or hassles. Once the RV was loaded up, the keys were in our hands and we were off. All the those day to day stresses fell behind and good times and adventure were ours to enjoy.
Plan your California RV Trip With Us!
Here at Expedition Motor Homes, we want to make sure your trip to California is a memorable one. We have all of the latest and greatest RVs and our friendly staff are more than happy to help you choose the right RV for your trip. Contact us today at (888) 699-6722 or drop by and we will help you pick out an RV for your next trip.