Blog
---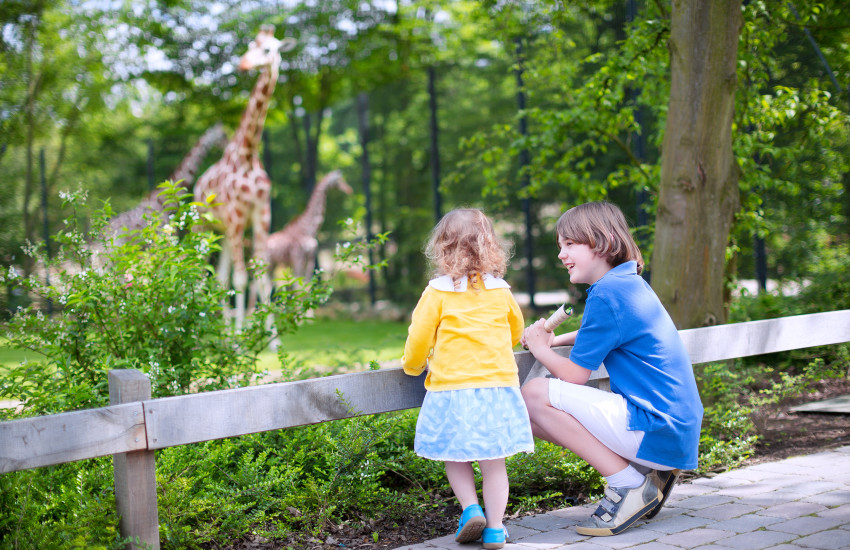 <------ back
5 Family-Friendly RV Activities/Destinations
Posted on Oct 08, 2021
No vacation style is better for quality family time than taking a California RV rental road trip. With a Calabasas RV rental, you are afforded virtually limitless freedom in California. From choosing an RV rental vehicle to building a customized itinerary and opting to change it on the fly when the moment strikes, Los Angeles motorhome rentals are the perfect avenue to an adventure that the whole family can enjoy.
It's always a great time to take an RV Trip in Southern California.  With sunny days year-round, it's never a bad idea to head down and take in all that Southern California has to offer. When planning your California RV rental road trip this year, consider these 5 perfect family and RV-friendly activities located across California:
1. Disneyland
What really needs to be said about Disneyland?  It's a great place for everyone, with exciting rides, great restaurants, shops, and plenty of sights and sounds.  Everyone must go here at least once and experience it for themselves.
Perhaps obvious, but Disneyland remains one of the world's premier family destinations for travelers when booking a Calabasas RV rental. Not only is Disneyland a destination kids can enjoy, but it can also be enjoyable for adults! For adults, the nostalgia of watching their favorite Disney movies come to life is a wonderful experience.  For the younger folk, Disneyland is a magical world that every kid looks forward to exploring.
From the classic rides, characters, and attractions of the original park to the newly added Star Wars Galaxy's Edge area, your family will enjoy countless hours of entertainment. There are tons more of rides that are based on your favorite Disney movies.  Disney characters roam the grounds and are happy to take pictures with you. 
You can even add Disney's California Adventure Park for your more adventurous travelers. And, who knows? You can even decide to park your LA motorhomes rental at Disney for a couple of days for a break from driving before heading back. With two theme parks right next to each other, Disneyland and Disney California Adventure Park, you will have your hands full trying to get through everything in one day. You should try and plan to stay for two to three days minimum, and that is only if you are efficient in trying every ride and attraction in the park.
2. San Diego Zoo
The San Diego Zoo is a perfect place for the whole family to visit.  It is an iconic attraction that is not to be missed.  The San Diego Zoo has long been heralded as one of the best zoos in the world, and there is no reason to think otherwise. All Calabasas RV rentals road trippers should consider spending at least one day at this premier wildlife park.
With over 100 acres of land to explore, it will take you the whole day to really appreciate all that the zoo has in store.  Each year, the San Diego Zoo attracts thousands of people from all over to come to see its exotic animals. Different exhibits are being built all the time, so there is always something fresh and new to see. When visiting the zoo, you will have the rare opportunity to see pandas, gorillas, tigers and more!  Home to over 2,000 animals covering more than 650 species, the San Diego Zoo will have something to surprise and delight everyone in the family.
Visit the San Diego Zoo website for more information on tickets, hours, and special events.
3. Legoland California
Legoland California – the first Legoland to open outside of Europe – is the perfect place to entertain kids and reawaken your inner-child as well. Full of interactive games, rides, waterslides, and Legos galore, this park in Carlsbad, California, is the perfect place to tap into your imagination and let the kids in your family expel some of that road trip energy!
4. SeaWorld San Diego
SeaWorld is also a great attraction that kids and adults will love.  Get up close and personal with all sorts of exciting sea animals.  Watch as they dazzle you with their performances.  Shamu and friends are waiting for you to come and see the amazing shows.  With many different animals to look at such as whales, dolphins, and penguins, you will find every minute at SeaWorld enjoyable.  To mix things up, there are even two roller coasters to add to your experience.  Check out SeaWorld online to find out more information such as hours, ticket prices, and more.
5. Las Vegas
Las Vegas has long been known as Sin City, though; while there is plenty of fun trouble to find in the desert, the city is also a great place to take your family. Exciting magical and theatrical performances, many arcades, and countless pools help make Las Vegas a family-friendly destination. Add in a stop at Death Valley, the Grand Canyon, or Red Rock Canyon, and you have yourself one unforgettable California motorhomes road trip.
Here is one extra for you…
Visit California National Parks with Your Calabasas RV Rental
The national park road trip is a classic American vacation formula, and planning a road trip with LA motorhomes rentals to visit these beautiful destinations is a great way to enjoy time with the entire family.
California is home to 9 national parks – and countless other spectacular protected areas – and your family can easily choose the natural wonders you would like to explore. High mountains, breathtaking coastline, arid deserts, monstrous trees – the Golden State has it all. It is up to you to point your California RV rentals toward adventure!
O'Neill Regional Park
If you are looking to go somewhere more natural and away from the hustle and bustle of the city, try O'Neill National Park.  It is located very conveniently off of the 241 freeway, so you won't have to go far out of your way to get here.  With 4,000 acres of land, you will find that there is plenty of room to do anything and everything here.  If you need to escape from the day-to-day life then this is a great place for you to be.  It's perfect for camping, picnics, hiking, trail bicycling, horseback riding, and anything else you can think of outdoors.
See the O'Neill Park website for all the details.
Huntington Beach
As far as beaches go, there is none more iconic in Orange County than Huntington Beach. It is world famous as the "surf city" of California. Known for its reliable waves, surfers flock to its shores for some of the best surf in the area. Some other recommended activities for Huntington Beach are to take a walk down the pier and experience the relaxing ocean breeze or have a leisurely stroll on Main Street as you take in the laid-back Southern California beach culture that permeates throughout the area. You will have a great time soaking your toes in the beach sand as you take in the beautiful sunset as it dips below the horizon. For more information on all there is to see and do in Huntington Beach see the official website.
Plan your California RV Trip With Us!
Los Angeles motorhome rentals provide the perfect model for a high-quality family getaway, and here at Expedition Motorhomes, we love nothing more than facilitating these types of lifelong memories for our customers.
Whether you have an itinerary in mind and need to secure a vehicle or are just starting to think about your next vacation, give us a call today! Our passionate staff is always eager to help the tires meet the pavement on these one-of-a-kind family getaways!
Our goal at Expedition Motor Homes is to make sure your RV trip to Southern California's top attractions is a memorable one. If you need help with your trip, contact us today at (818) 225-8239 or drop by our lot so we can help you pick out the best RV for your next trip. You can also book it only by going to our RV rental reservations page.