Blog
---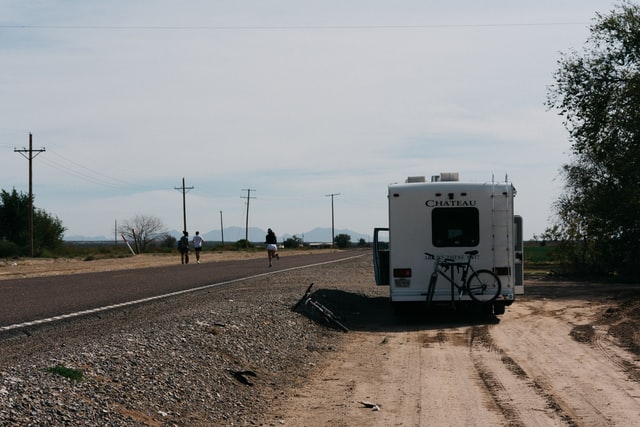 <------ back
5 Common Problems in RVs & How to Fix Them
Posted on Jan 31, 2022
While RV road trips most frequently go off without a hitch, RVs are not without their challenges. Like any vehicle and any road trip, there are some challenges you should be prepared to deal with after you rent an RV in California. While Expedition Motorhomes' RV rental guarantees to set you free in road-worthy Calabasas RVs, below are a few things to keep an eye out for!
Common RV Problems You Will Experience Eventually & How to Prepare for Them:
Tire Problems
Every RV rental in California will leave the lot with high-quality tires in near new conditions. However, after you rent an RV in California, you will likely want to get off the beaten path at least a little bit. This likely will equate to remote dirt roads that can be particularly taxing on tires. Doing simple things like double-checking inflation levels before taking off and keeping an eye on wear and tear can go a long way. Knowing how to change a tire on your Calabasas RVs is good but not an expectation. Instead, consider a AAA Membership or talk to the experts at Expedition Motorhomes for more advice should the unthinkable happen.
User Issues
One of the biggest challenges you will face in your LA motor homes boils down to user issues. Pulling out of camp with hoses still attached, awnings still down, or slide-outs still extended can cause a real problem that happens with unfortunate frequency. If you are new to LA motor homes, the best way to protect against this type of slip-up is to make a campground checklist that you go over every time you transition from one place to the next.
Moving Gear
Similar to other user errors, many new RV travellers are not used to the amount of stuff they have onboard with them. This can lead to things shifting in travel, drawers or cupboards slamming open, or even fragile items breaking. To guard against this, pack intentionally, make sure everything is secured before taking off, and drive more carefully than you would in a standard vehicle.
Appliance Operation
Motorhomes provide incredible comfort, not the least of which is having a full kitchen or kitchenette on board at all times. While you will leave Expedition Motorhomes with a fully functioning kitchen, in rare circumstances, some appliances may malfunction. The best solution here is to call the experts for troubleshooting types and take advantage of other cooking options available. Many campgrounds will have fire pits, grills, or even communal kitchens to use. Instead of fully disassembling an appliance, leave it to the pros and focus on your vacation!
Water Issues
Again, your RV will leave the lot fully water sealed with no concerns of leaking. That said if you happen to be on the road for a long time and through an uncharacteristic California rainy spell, keep an eye out for drips and leaks. It is not unheard of for water to seep through cracks in windows, doors, or vents. To protect against this, just make sure everything that can be sealed and locked is just that when the rain starts to fall. Keep an eye out for any leaks and let Expedition Motorhomes know as soon as you can. They will never be bad enough to warrant a fix on the road but keep your personal belongings dry and out of the way so nothing gets damaged.
Rent an RV from Expedition Motorhomes & Travel Worry-Free
One of the many perks, when you rent an RV in California, is that you are guaranteed to be taking a fully functioning, up-to-date vehicle out on the road and all of the regular maintenance needs required are the responsibility of Expedition Motorhomes. However, things can happen on the road and you should be prepared to deal with them as they arise! Above are five common challenges, and our expert team is always happy to answer any other questions you may have – whether now or on the road!