Blog
---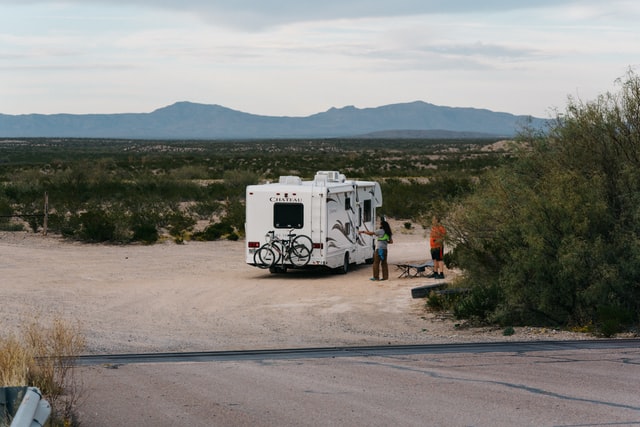 <------ back
5 Campgrounds That Do NOT Require Advanced Booking
Posted on Sep 17, 2021
One of the biggest perks of a Calabasas RV rentals road trip is the unbridled freedom that accompanies them. For those that prefer to not plan ahead, booking an RV seems to be their best bet. It makes for the perfect adventure, as you don't need to stay in a hotel and you can go explore nature as you please. There is no need to book a hotel or Airbnb way in advance when your RV functions as a home on wheels. However, during this past year, because of Covid-19 restrictions and capacity limits, almost every campground is now asking for advanced bookings and reservations.
While not necessarily a bad thing, sometimes travellers simply do not have the time to plan in advance or prefer to live in the moment and take advantage of impromptu California RV rentals road trips. Thankfully, for these situations, there are still many campgrounds that do not require advanced booking and allow for walk-in reservations for Los Angeles motorhome rentals and owners alike.
Below are 5 of our favourites Campgrounds That Do NOT Require Advanced Booking:
Big Pine Flat – San Bernardino National Forest
The San Bernardino National Forest is home to a plethora of wonderful wooded escapes, just a short drive in your Calabasas RV rentals from downtown LA. Big Pine Flat is one such zone with nineteen walk-up sites available for those that prefer to forego reservations to instead live life one moment at a time. Big Pine Flat provides the middle-of-nowhere feel while being a short jaunt down to Big Bear for your mountain town essentials.
Joshua Tree National Park
One of the many perks of the national park system is that most of the campgrounds within the parks leave at least a few sites open on a first-come-first-served basis. Joshua Tree is no exception and boasts some of the best walk-in campsites for California RV rentals in all of SoCal. Ryan Campground and White Tank Campground in Joshua Tree are two of our favourites – with beautiful views in a surreal landscape and excellent access to great hiking trails.
Chilao Campground – Angeles National Forest
The Chilao Campground in Angeles National Forest provides big panoramic views and a quick escape from Los Angeles in your Calabasas RV rentals, but perhaps the biggest perk is the number of walk-up campsites available. With 84 unique spots, chances are good that you will be able to secure a woodsy escape at the last minute with little hassle involved!
Death Valley National Park
Similar to Joshua Tree, Death Valley National Park has many walk-up sites available for California RV rentals of all shapes and sizes. While definitely hot in the summertime, Death Valley is an excellent destination in the fall or winter months. Despite what its name may suggest, Death Valley has one of the most spectacular landscapes in all of California and is absolutely worth a visit.
Vacations in Los Angeles motorhome rentals are the perfect escape for both perpetual planners and freelance travellers alike. While it can be nice to have an itinerary laid out well in advance, it is also fun to create your own adventure as you go. Thankfully, there are many campgrounds across The Golden State that offer walk-up campsites to the fly-by-the-seat-of-their-pants travelers. Those listed above are a few of our favourites, but it is by no means an exhaustive list.
Give the experts at Expedition Motorhomes a call to learn about even more last-minute camping options. But most importantly, don't forget to book your Los Angeles RV rental. We have RV rentals available all the time, but we do advise you to reserve your Calabasas RV rentals in advance.