Blog
---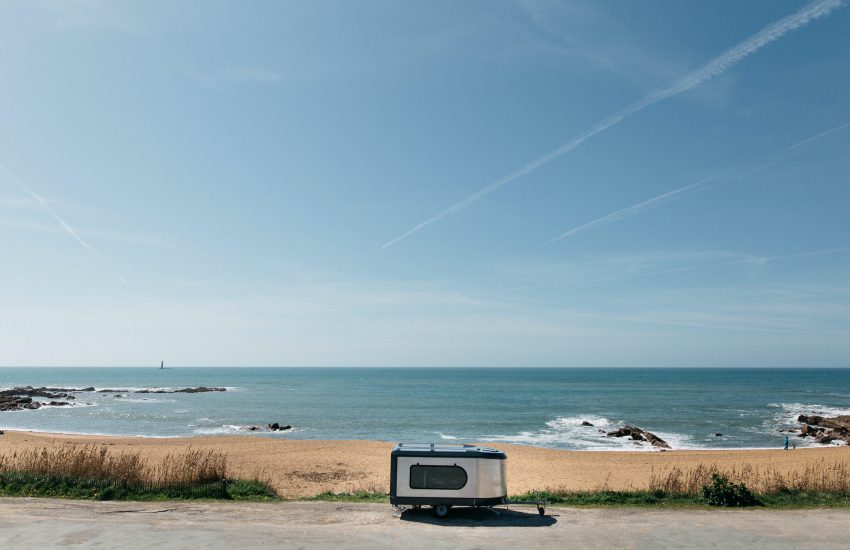 <------ back
5 Best San Diego RV Parks on the Beach
Posted on Jul 29, 2022
Everyone who books an RV rental in Los Angeles has a different dream vacation in mind. National park road trips, music festivals, exploring the Sierra Nevada, or exploring any number of The Golden State's world-class cities are all popular options, however, no California RV rental road trip is complete without a visit to the beach.
If your vacation is entirely beach centered, take some advice from the experts and point your motorhome south to San Diego – home to the state's best weather and beaches. While all California RV parks offer something special, these five beachside RV parks in San Diego are hard to beat if you are looking to maximize time on the Pacific Ocean during your California RV rental vacation.
San Elijo State Beach
San Elijo State Beach is undeniably one of the most spectacular beachside places to park your California RV rentals. The campground itself sits on a beautiful bluff overlooking the ocean, and each site provides all of the amenities you could need. Level paved pads, picnic tables, and Wi-Fi truly makes this a home away from home. San Elijo is also dog friendly, so you don't have to worry about finding a sitter for your furry friends. While this park boasts 156 RV sites, it does book quickly so make sure to make reservations early!
Chula Vista RV Resort
Chula Vista RV Resort sits right on San Diego Bay and has one of the best locations of all California RV parks. While a little south of San Diego proper it is easy to get into the city to explore or enjoy a night out, but once you park it will be hard for you to imagine why you would ever leave. Chula Vista RV Resort sits next to Chula Vista Marina, meaning you have unrivalled access to all types of water sports. The resort itself has 236 fully equipped RV sites, a pool, spa, fitness center, game room, and plenty of open space and trails to walk and explore.
South Carlsbad State Beach
Similar to San Elijo, South Carlsbad is a state beach with impeccable Pacific views. Each of the 215 RV sites provides excellent access to the beach and surrounding area riddled with restaurants, hiking opportunities, fire pits, and endless places to explore. South Carlsbad is very popular, however, so booking early is a must!
Mission Bay RV Resort
The 260 RV sites at Mission Bay RV Resort are often full and for good reason. Of all California RV parks, Mission Bay may provide the best access to the best beach – De Anza Cove located right outside the park. With endless amenities both at the resort and on the beach, you'll be hard pressed to find a better place to spend your California beach vacation.
Campland on the Bay
As far as California RV parks go, Campland on the Bay may be one of the finest. With outdoor pools and hot tubs, a game room and fitness center, a dog park, and a skate park there is no chance of getting bored once your RV is parked. If you don't want to venture too far away from camp there is a restaurant on site that also often has evening entertainment and a marina and boat ramp to help get any of your favorite vessels into the water. Campland is also huge, with 411 RV sites offering full hookups and 150 that have water and electricity.
Nothing beats a California beach vacation, and if you are looking to make the most of it why not head down to San Diego – home to the best beaches and weather in all of California? Check out one of our favorite San Diego beachside resorts or find one that speaks to you after calling the experts at Expedition Motorhomes to reserve your RV rental in Los Angeles today!